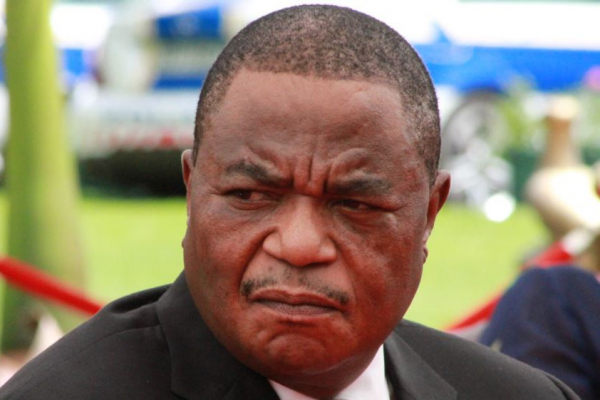 The cash crisis will soon be "a thing of the past" as various measures are being pursued to bring sanity within the banking sector, Vice President Constantino Chiwenga has said.
BY MTHANDAZO NYONI
In a speech read on his behalf by minister of State for Presidential Affairs and Monitoring, Implementation of Government Programmes, Simbarashe Mumbengegwi at the Zimbabwe National Chamber of Commerce (ZNCC) 2018 annual congress in Victoria Falls on Wednesday, Chiwenga said government was making "tremendous" efforts to address liquidity challenges.
"Various measures are already being pursued to bring sanity within the banking sector. In a matter of time, queues in banking halls will be a thing of the past," Chiwenga said.
Zimbabwe is currently facing severe liquidity challenges which have seen companies grappling with millions of dollars in outstanding foreign payments. The cash crisis has seen depositors sleeping in bank queues to access cash.
This is not the first time that government has promised to deal with the cash crisis. In his inaugural speech, President Emmerson Mnangagwa promised to tackle head on the crisis. The situation has worsened with cash selling rife on the parallel market.
Chiwenga also urged industry to shun corruption and practice good corporate governance urging the business community to support the obtaining economic trajectory which is in sync with Mnangagwa's vision of transforming the country into middle income country by the year 2030.
He said enterprise development was key to economic growth because business was a vital cog in the health of any economy as it boosts productivity, increases competition and innovation, creates employment and prosperity.
Chiwenga challenged businesses to take advantage of existing trade agreements under auspices of Sadc, Common Market for Eastern and Southern Africa and African Continental Free Trade Area.
He said government was working closely with the private sector on the command agriculture programme which has since been expanded to include soya beans, tobacco and livestock production in order to sustain growth of the agriculture sector.