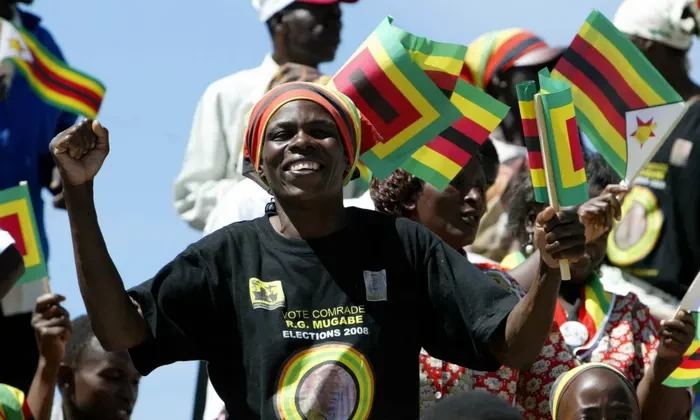 TWO significant social movements that emerged in Zimbabwe in 2016 and 2020, #ThisFlag and #31JulyMovement both culminated in citizen protests and other disruptive activities such as national stay-aways or shutdowns.
These protests and national shutdowns marked a rare convergence of citizens. The advent of social media, the internet and digital technologies has provided a new terrain for people to mobilise, organise and disseminate information. However, the outcomes of Zimbabwean contentious politics have been characterised by the urban-rural divide.
Contentious politics is concentrated in urban areas, while rural areas are quiescent. This is despite the fact that both the rural and urban populations bear the brunt of a moribund economy. One might be tempted to conclude that the rural areas are not aware of what is happening in the urban areas and that explains their absence from contentious politics. This is not entirely true.
According to an Afrobarometer survey in 2021, the use of social media as a regular source of news was 67% in urban areas and 26% in rural areas. Comparatively, the rural areas are more populous, 68% compared to the urban. So while there is some disparity in social media usage, the rural areas are not completely oblivious to the virtual discourses in the country. Even if the rural people are not aware of what is being planned on social media, why do they not initiate their own protests or engage in other forms of contentious politics given that they are affected by the same economic challenges as urban people such as inflation and high employment?
To elucidate this urban-rural divide, I will look at the matter through two lenses: Class interests and rational actor frameworks.
History of Zim's contemporary contentious politics
The #ThisFlag movement started serendipitously. It began in 2016 when a Zimbabwean cleric, Pastor Evan Mawarire posted a video on YouTube in which he spoke about his adoration for his country, but also lamented the plight of the Zimbabwean citizen after three decades of Mugabe's authoritarian rule. The video quickly resonated with many Zimbabweans, who were also suffering Mugabe's misrule. What started as a personal rant became a national way of venting frustrations against Mugabe's regime. Mawarire's lament created a domino effect: Zimbabweans, especially young people, began to use platforms such as Twitter and Facebook to post political messages using #Thisflag.
Usually, these messages were accompanied by a photograph of themselves draped in the national flag — which became a symbol of patriotism and resistance. #ThisFlag's objective was to captivate the Zimbabwean citizen to remove the fear around speaking against Mugabe's regime and hold his government to account.
It prompted strikes and protests against a moribund economy and corruption. It also incited a national stay-away on July 6, of the same year. The stay away was successful, especially in the capital Harare and the second biggest city Bulawayo where streets were deserted and businesses shut down. However, the rural populations of Zimbabwe, which constitute about 68% of the population did not participate in the national stay-away and protests.
Another notable social movement that emerged in Zimbabwe was the #31JulyMovement in 2020. The movement described itself as inclusive, non-partisan and apolitical. It mobilised Zimbabweans for a one-day massive national demonstration on July 31, 2020 against corruption and economic mismanagement by the incumbent government of President Emmerson Mnangagwa. Like the #ThisFlag, this movement was also born out of the country's deteriorating social and economic conditions.
Another stay away took place earlier in 2019 following a fuel price hike by the government. In protest against the price hike, civil society called for a national shutdown starting January 18, 2019. While people were encouraged to stay at home, some went on the streets to protest. The government responded by imposing a blanket internet blockage as well as a crackdown on protests. The rural areas did not participate in both the shutdown and the protests.
Understanding Zim's urban-rural divide politics
If the rural and urban are to be categorised as two distinct classes: A peasantry or agrarian class in the rural areas and a working class in the urban areas emerge, and the variation in the outcomes of contentious politics should be understood in this class context. The country's urban areas have been moving towards a modernisation trajectory, especially in technology, while the agrarian societies lag in this regard. By world standards, Zimbabwe is still a poor country with a meagre gross domestic product per capita of about $1 700, but comparatively, within the domestic context, the urban areas are more developed than rural areas.
The modernisation theory predicts that as society goes through economic development it leads to social and cultural changes that may incentivise people to demand democracy. In the Zimbabwean case, the technological advances in the urban areas could be shaping the attitudes of people to demand democracy. And that is why the urban people challenge Munangagwa's regime.
Because the classes have not converged for a common cause, the rural and urban are divided when it comes to participating in contentious politics. While the rural populace might be concerned about issues such as land, rainfall and farming implements, the urban populace is concerned about regime change and other issues such as employment and protection of human rights and civil liberties. As a result, the rural populace will refrain from participating in protests and other disruptive activities whose objectives do not resonate with them.
The rational actor framework might also shed more light on the Zimbabwean case. In a rational framework, the decisions made by individuals will ultimately produce aggregate social behaviour. To understand social phenomena, we need to analyse individual interests and assume that people will pursue those interests rationally. We have to assume homo economicus or the economic man: That humans are rational and self-interested and that they will have preferences out of every available alternative choices. We also have to assume that there is perfect and complete information and that this information is used to shape the interests of individuals.
While technology, such as mobile phones and social media has been diffusing to the rural periphery, many people in remote and isolated areas, where there is no internet, still rely on State sources of information such as radio and television. State media is heavily censored and also an instrument to disseminate propaganda. This disparity between the rural and urban with regards to accessing perfect and complete information could mean that the rural and urban make individual decisions using different information. -Innocent Mpoki is a political scientist. He focuses his research on African politics.
Related Topics