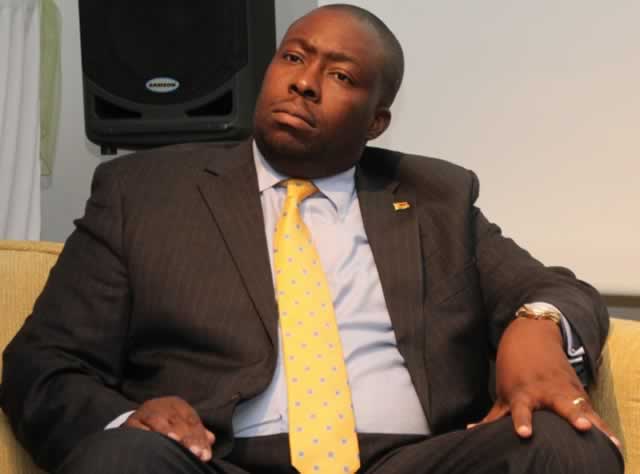 LOCAL Government minister Saviour Kasukuwere has threatened to dissolve the MDC-T-dominated Harare City Council as the row over the appointment of a new town clerk took a sinister political twist.
BY RICHARD CHIDZA
The local authority last month appointed career banker James Mushore as the capital city's chief administrator after a rigorous selection process, but Kasukuwere would have none of it and instead ordered a reversal of the appointment.
However, mayor Bernard Manyenyeni and his councillors ignored the minister and went ahead to offer Mushore a contract. Mushore has since been reporting for duty, but in response Kasukuwere is said to have warned Manyenyeni of "dire consequences" if Mushore was allowed to continue in office from yesterday.
Manyenyeni confirmed the threat.
"He did not write, but threatened to dissolve council verbally at the Independence Day celebrations," Manyenyeni said.
Asked about his next move, the Harare mayor said "nothing has changed".
"We are studying the threat. So far we have stuck to our decision and this has to be looked at in two ways. First is, what is best for the city and we believe our decision to appoint Mushore is indeed in the best interests of Harare. The other thing is convenience, and anybody who is rational will agree we have found the right candidate," Manyenyeni said.
On Monday he said council's hands "are tied" because the issue was now before the courts.
"The town clerk will continue to come to work."
However, in a letter to Manyenyeni on Monday, Mushore seems to confirm Kasukuwere's threats and reveals his frustration at the situation surrounding his appointment, but declared he would not be moved.
"Having accepted the appointment, and having been advised by my lawyers of my personal and fundamental rights enshrined in our Constitution, it would be a travesty to my rights and responsibilities to the residents of Harare to simply fail to assume duty and do the work," Mushore said, adding his wish was to see the matter resolved without him resorting to the courts to enforce his rights.
"In terms of common law, I desire to tender my performance at Town House in fulfilment of my obligations to the residents and in order to protect my rights as a council employee." Mushore made it clear that Kasukuwere was "trespassing'.
"I recognise Harare City Council as my employer and, as such, I am only contractually answerable to council," he said.
Mushore took over from deposed town clerk Tendai Mahachi who was forced out under a cloud including an over-the-top salary reported as part of the executive pay scandal that rocked the country two years ago.
Kasukuwere was not immediately available for comment.
Combined Harare Residents' Association (CHRA), which has taken Kasukuwere to court accusing him of abusing the Urban Councils Act, said if the threat to dismiss the elected Harare city councillors was true, the Local Government minister should brace for more legal action.
"Kasukuwere should know that already there is a case pending in the courts of law and he will be in breach of the law by taking the constitutional matters into his own hands," CHRA chairperson Simbarashe Moyo said.
"Kasukuwere should be reminded that his unbridled appetite for fights does not have a place in our stable as ratepayers. We urge him to concentrate on own factional fights in Zanu PF as he risks putting and soaking the name of the ruling party on the wrong side of constitutional history."