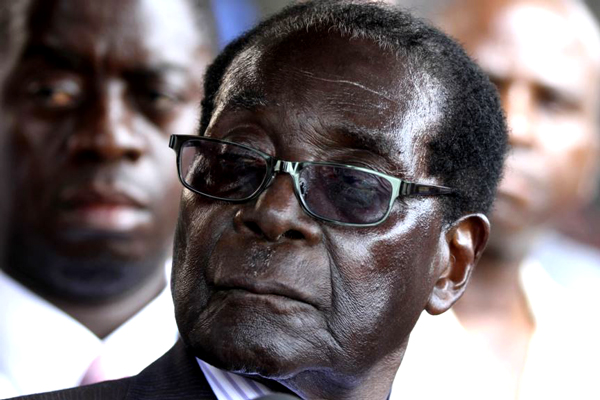 OPPOSITION MDC-T leader Morgan Tsvangirai yesterday reiterated calls for President Robert Mugabe to resign over the disappearance of the over $15 billion diamond revenue from Chiadzwa under his nose. by Stephen Chadenga
Tsvangirai said Mugabe could not make the $15 billion a reference case of corruption in his government, but must instead fully explain to the nation what happened to the money.
"The issue of $15 billion requires more than a question of expression," Tsvangirai told journalists at a Press conference held in Gweru yesterday soon after the burial of deputy mayor Artwell Matyorauta.
"You can't say you don't know what happened to $15 billion when you are the President of the country. You have to leave office under normal circumstances. Even if it was $100 million that had disappeared, it would still be a serious issue of accountability." Tsvangirai said the people had a right to "make noise" on the missing diamond money as it was their constitutional right. He said if South Africa President Jacob Zuma could face impeachment over R246 million in his country, Mugabe could not expect people to remain silent over the $15 billion diamond money.
"Silence means contentment and we refuse, as people of Zimbabwe, to accept that $15 billion can just disappear," he said.
"If he (Mugabe) doesn't leave, then he becomes defiant to national opinion and there is nothing to justify his continued stay in office."
Speaking at Matyorauta's burial at Mtapa Cemetery, Tsvangirai said the late deputy mayor was a fountain of wisdom who gave directions to young MDC-T councillors in the city.
He said it was unfortunate that Matyorauta's death came at a time when Local Government minister Saviour Kasukuwere was interfering in the running of affairs at local authorities across the country.
The deputy mayor died on Monday at Gweru General Hospital after a long battle with heart problems.