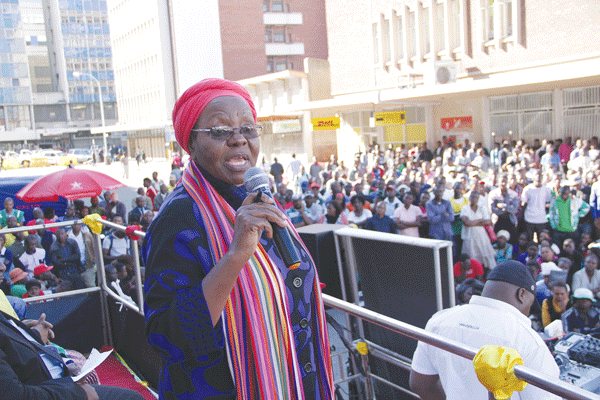 GOVERNMENT will soon avail $15 million to small and medium enterprises (SMEs) engaged in the productive sector to boost their operations, a Cabinet minister has said.
by Stephen Chadenga
Small and Medium Enterprises Development minister Sithembiso Nyoni said the money would be distributed through the Small Enterprises Development Corporation (Sedco).
She, however, said the money would not be extended to SMEs in non-productive businesses like cross-border traders.
"We are preparing, as a ministry, to avail money through Sedco to those SMEs who are productive," Nyoni said on the sidelines of a tour of SMEs in Gweru on Thursday.
"We will be funding people grounded in business, those that are into value-addition and are manufacturing, and not cross-border traders."
Nyoni said her ministry had also applied for $7m from the Middle East through the Reserve Bank of Zimbabwe in order to fund SMEs.
She said it was important to fund SMEs as the majority of people were now in the informal sector, adding that the ministry was driving towards formalisation of the sector.
The SMEs sector contributes an estimated 60% to the country's gross domestic product.