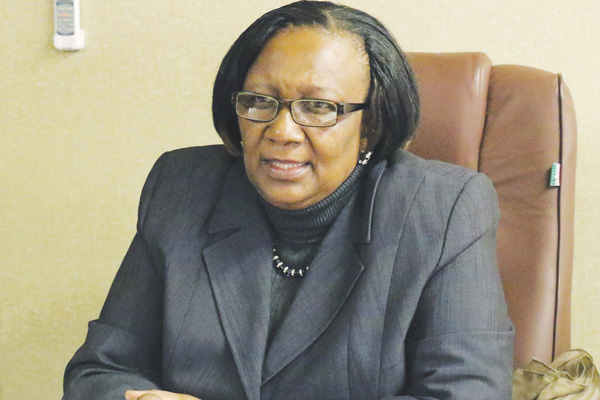 ZIMBABWE is set to appear before the International Labour Organisation (ILO) next month to defend allegations of failing to ratify the international statute which prohibits forced labour under Convention 105.
BY XOLISANI NCUBE
According to a list of countries that are set to appear before the ILO conference slated for June in Geneva, Zimbabwe is listed as number 40 charged with contravening Convention 105 which prohibits forced labour.
"Below is a list of preliminary cases as submitted by the social partners committee on applications of Standard – ILC2-2017," read the letter in which the countries are named and their cases.
Although the entire charge sheet against Zimbabwe was not available, the country is accused of failing to ratify Convention 105 which prohibits forced labour.
The convention stipulates that countries should work towards eliminating forced labour as well domestic laws that prohibit forced labour as stated by the ILO.
Forced labour, according to Convention 105, refers to situations in which persons are coerced to work through the use of violence or intimidation or by more subtle means such as accumulated debt, retention of identity papers or threats of denunciation to immigration authorities.
It is also described as any work or service performed against a person's will under the threat of punishment. This is increasingly found in the private economy in labour-intensive and under-regulated sectors such as construction, agriculture, fisheries, domestic work, and mining as well as in prostitution. More than 12,3 million people are in forced labour today, and almost all countries are affected.
The ILO Convention enjoins State parties to put laws that protect workers from exploitative work and so far, Zimbabwe has to domesticate the treaty by making laws that support the treaty.
Internationally, almost 21 million people are victims of forced labour with 11,4 million being women and girls and 9,5 million men and boys.
Labour and Social Welfare minister Priscah Mupfumira told NewsDay she was unware that Zimbabwe was on the ILO agenda for the international conference, but admitted that as a country, they were in the process of ratifying Convention 105.
"We are in the process to ratify that convention although we do not have such cases. Our process is also a way of encouraging other countries in the region to do the same since we have been appointed as co-ordinator for Africa to fight child labour. As a co-ordinator, we have a duty to rally all African countries to deal with child labour and other ills like what you are asking," Mupfumira said.
Other countries in the Sadc region that are set to appear before the ILO conference, which will run from June 5-16 include Botswana accused of contravening Convention 87 which deals with the promotion of the freedom of association of employers and employees and aims to provide the obligations of each signatories to facilitate this process.
Zambia too will appear before the ILO conference to answer to allegations of contravening Convention 138 which deals with the minimum age for admission to employment.