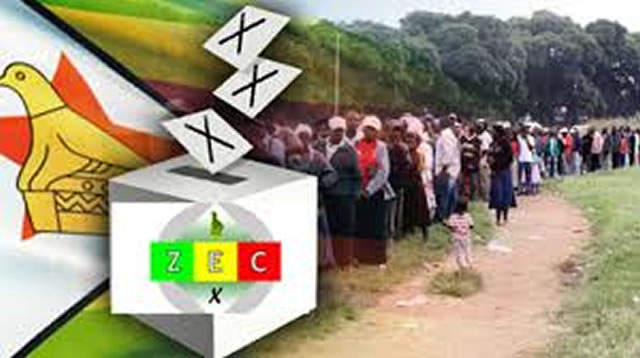 The Constitutional Court (ConCourt) yesterday reserved judgment in a matter in which a Harare lawyer, Justice Alfred Mavedzenge, is seeking an order declaring section 192 (6) of the Electoral Act constitutionally invalid, arguing it gives the Justice, Legal and Parliamentary Affairs minister powers to interfere with the operations of the Zimbabwe Electoral Commission (Zec).
BY CHARLES LAITON
Through his lawyer, Advocate Tazorora Musarurwa, Mavedzenge, who was also instructing his attorney, said Zec was an independent electoral body and must be allowed to operate as such, without the minister's interference.
Musarurwa also said it was surprising that the current situation, where the minister "controls" an electoral body, was only obtaining in Zimbabwe and not in other Southern Africa Development Community (Sadc) member States.
"There are no guidelines on how the (Justice) minister exercises his discretion; he has absolute powers over Zec, which was not intended by the Constitution. Sadc members have no situation, where the minister approves regulation of an electoral commission; it is only in Zimbabwe, where the Constitution gives rights and the statute takes away that right," Musarurwa said.
"The minister must not be allowed to approve regulations made by Zec, his doing so is contrary to the supreme law of the land and, therefore, unconstitutional."
Musarurwa further said the Constitution also provides other commissions that do not need their regulations approved by the minister of which Zec was one of them.
"Second respondent (Zec) is an independent commission and the manner in which it discharges its functions must, therefore, be guided by the above-cited section 235 (1) (a) and section 235(3) of the Constitution," he said.
"This is an application for an order to declare section 192(6) of the Electoral Act constitutionally invalid to the extent that it gives the minister power to approve regulations or statutory instruments developed by Zec."
In response to the application, Justice minister's representative, Olivia Zvedi, who was also representing the Attorney-General's (AG) Office, said the need for the minister to approve the regulations promulgated by Zec was not in any way unconstitutional.
Zvedi said it was inconceivable how the approval, by the minister, of the regulations promulgated by Zec would violate Mavedzenge's rights to elections.
"We submit that there is no way the approval of the voter registration process would interfere with the applicant's right. We submit that the process does not interfere with the applicant's rights to a free and fair election," she said, adding the minister was supposed to approve what he would be expected to take and table before Parliament, as required by the Electoral Act.
"In terms of the Constitution, Zec is not in a position to appear before Parliament and answer to the regulations it would have promulgated, as such, the minister, who takes them to Parliament is supposed to approve before submitting them."
In the application, Mavedzenge cited the Justice minister, Zec chairperson, Rita Makarau and AG Advocate Prince Machaya as respondents.