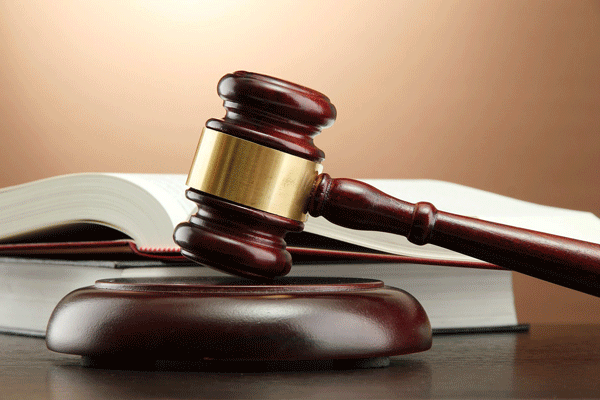 A HARARE magistrate yesterday convicted human trafficking kingpin, Norest Maruma, who is believed to be part of a well-organised syndicate that lured female job seekers to Kuwait on the pretext of lucrative jobs when in actual fact they were being sold into prostitution and other menial jobs.
BY DESMOND CHINGARANDE
Maruma faces more than 50 years' imprisonment after she was convicted on five counts of contravening sections of the Trafficking in Persons Act by magistrate Lazini Ncube, who is expected to deliver her sentence today. Maruma is facing another three counts of trafficking in a separate case.
In passing judgment, Ncube said evidence by State witnesses indicated that Maruma was into a full-time business of trafficking as she held an office in Kuwait other than the embassy.
In aggravation, State prosecutor Francisca Mukumbiri told the court that Maruma did not show any remorse when she was advised by her victims that they were being abused by their employers.
The prosecutor further told court that Maruma was recorded on video threatening the victims not to leave their employers, saying she would deal with them if they decide to do that.
She further prayed that Maruma be given a deterrent sentence with each count carrying a minimum of 10 years' imprisonment.
Mukumbiri said some of the victims were sexually abused and that it would permanently hound them.
Asked to proffer special circumstances and mitigation, Maruma pleaded for the court's mercy, saying she was also a victim of trafficking and a breadwinner looking after her two children.
The court heard that in February last year, Maruma unlawfully and intentionally recruited and transferred the complainants to work as maids in Kuwait.
As soon as the complainants got into Kuwait, their passports were confiscated.
The court further heard that the victims fell into slavery and exploitation and they would work for more than 22 hours a day without rest.
The complainants were not allowed to communicate with the outside world and suffered trauma and experienced psychological disturbances.
The victims eventually managed to flee from their employers and were repatriated back into the country by the Zimbabwean government after seeking assistance from the country's embassy in Kuwait.