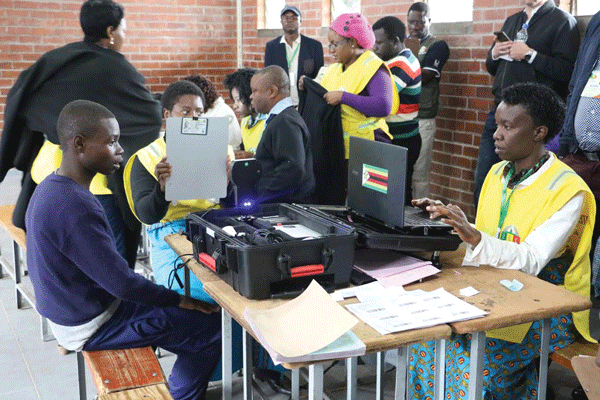 THE Zimbabwe Electoral Commission (Zec) has disclosed the mop-up biometric voter registration (BVR) launched yesterday was necessitated by the need to accommodate aliens, who were initially barred from registering due to some legal constraints. BY SHARON SIBINDI/TALENT GUMPO
In a statement, Zec commissioner, Qhubani Moyo said the new exercise would run until February 8.
Under the new dispensation, Bulawayo was allocated 64 BVR centres while Mashonaland East province had the lion's share with 442 centres.
"Bulawayo has a high concentration of aliens because of the link of the city to their roots, where their parents came from," Moyo said.
"A significant number of them failed to register to vote so right now, we are certainly going to be mopping up. We have not done a scientific study of the number of aliens, but most of that information is available at the Registrar General's Office. But clearly we are aware that a significant number was turned away for those kinds of reasons. It is now regularised that they can register to vote and they would be fairly good figures of them coming to register to vote," he added.