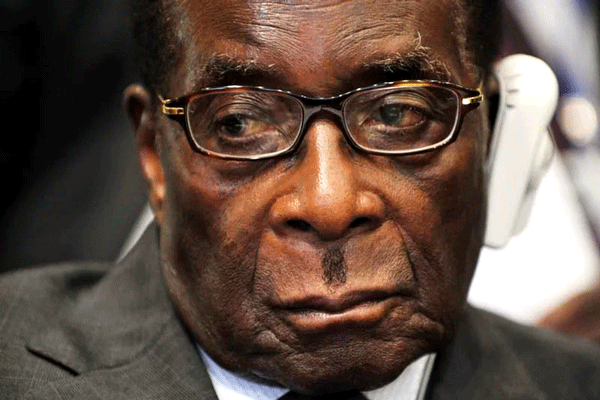 A STATE witness in the trial of a top military official accused of stealing former President Robert Mugabe's computers yesterday proposed that the ex-Zanu PF leader be asked to come and testify in the matter.
BY DESMOND CHINGARANDE
Mugabe's top aide, Enock Nyamurima filed the theft charge on behalf of the former Head of State.
The unnamed witness, who is also the investigation officer in the matter, told magistrate Josephine Sande that the issue of whether the computers were donated to the accused, Pepukai Zvakavapano, could only be answered by Mugabe.
This was after Zvakavapano denied the theft charge, claiming the computers were donated to him by Mugabe.
The State alleges on April 3, Zvakavapano and an accomplice only identified as Marega were tasked to provide overnight security duties at Zimbabwe House. At around 2am, the duo allegedly broke into five containers and stole seven computer monitors, CPUs, keyboards, mouse, pads, 57 Inspur model laptops, 44 large and small Lenovo laptops, 18 HP printers, four Sahara and Mercer complete desktop computer sets, as well as two Xerox printers.
They allegedly hid part of the loot and dumped some after they were interrupted by other soldiers on duty.
Zvakavapano and his accomplice allegedly later collected their loot and sold it to different people and computer dealers at giveaway prices in Harare's central business district and at their areas of residence.
On April 10, detectives came across one of the stolen Inspur laptops on display at a shop in town. The shop owners then spilled the beans after being interrogated, leading to Zvakavapano's arrest and recovery of some of the computers.
Magistrate Sande postponed the matter to July 5 for continuation of trial.
Francisca Mukumbiri appeared for the State.