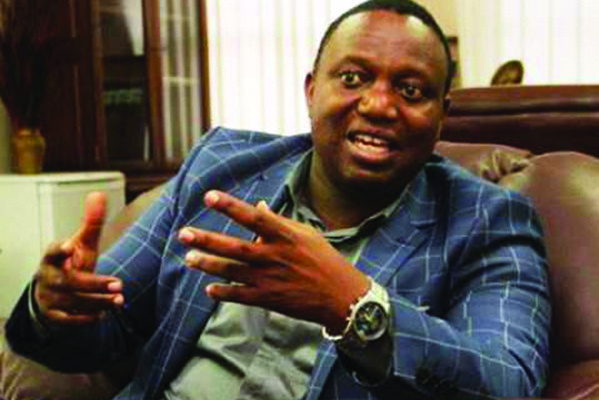 HARARE businessman, Tafadzwa Musarara has said he still enjoys cordial relations with Sports minister Kazembe Kazembe who defeated him in Zanu PF primary elections for Mazowe West constituency.
By Own Correspondent
Musara made the remarks on Tuesday while testifying in the trial of Kazembe's four supporters, who allegedly deflated his truck tyres and looted foodstuffs ahead of the party's primary elections.
He was being cross-examined by two of the accused persons, Lens Faranando and Jonah Gwenya's attorney, Zvidzai Kajokoto of Kajokoto and company.
Boyd Fungulani and Shingirai Chisango are the other two accused persons who opted not to be represented.
Kajokoto had said Musarara fabricated the robbery allegations because the two were senior Zanu PF members in the province who did not want the businessman to represent Mazowe West.
"I put it to you that you are bitter because my clients belonged to another camp (in Zanu PF) during the primary elections and also because they had recommended that your CV be pulled out of the race, citing that you were not in their structures," Kajokoto said.
In response, Musarara said he was not aware of any influential role the two played in the selection of who should contest.
He said the selection and announcement of candidates who stood in the party's primaries was done by the politburo through the commissariat department.
"First and foremost, I want to make it clear that there are no camps in Zanu PF. These accused persons could have been in a campaign team of another candidate and it's their democratic right to that freedom of association. Here I am saying, we are one Zanu PF," Musarara said.
"We are here in the courts of law to seek justice for a criminal offence which was perpetrated by the accused persons.
They took our goods without permission and that is not a political matter. It is not justification neither is it a defence that because we all belong to one party Zanu PF that one should forcefully take another party member's things without permission. Even our party leader (Emerson Mnangagwa) has repeatedly said that we should be peaceful in our conduct(s) as citizens," Musarara.
The State closed its case with magistrate, Vongai Muchuchuti postponing the matter to July 9 for the defence case.