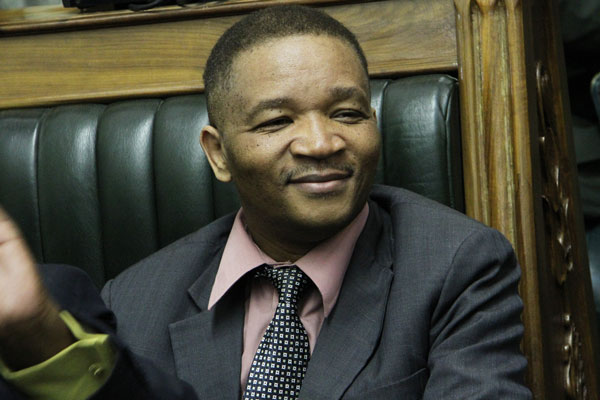 BY JAIROS SAUNYAMA
TRANSPORT and Infrastructural Development minister Joel Biggie Matiza yesterday promised that the number plates shortage that has been affecting the country will end in January.
His statement came as thousands of motor vehicles were moving around without registration plates due to shortages of foreign currency to import the materials used in manufacturing them.
This has resulted in a situation whereby motorists who visit the Central Vehicle Registry (CVR), for number plates are directed to the Motor Trade Association of Zimbabwe to purchase temporary plates (TPs) and were also told to wait until the registration plates arrive.
Matiza told NewsDay that they had ordered registration plates which will be arriving early January.
"I am aware that there are no registration plates, but I can assure you that they have been ordered and the crisis will be over early January," Matiza said.
"Currently, motorists are using TPs as we wait for the next order. If one has a TP and produces a receipt, they will not have a problem with traffic police officers."
The CVR has since stopped collecting money from motorists seeking registration plates as the backlog is ballooning.
A registration number plate costs US$80 with the shortage being capitalised on by unscrupulous middlemen who were charging between US$150 and US$190 to get the plate through underhand dealings.
In September, CVR officials told parliamentarians that it had a backlog of 60 000 plates.
The Zimbabwe Republic Police recently impounded unregistered vehicles due to a surge in criminal activities resulting in government recommending the use of TPs until CVR is ready to meet the current demand for vehicle registration plates.
Follow Jairos on Twitter @jairossaunyama