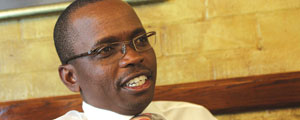 ZIMBABWE'S decade-long economic crisis, which ended in 2009 ,saw many local companies making frantic efforts to spread their tentacles to regional markets in a desperate bid to boost their foreign currency balances.
Report by Victoria Mtomba
The local currency depreciated to unprecedented levels forcing companies to look elsewhere for a stable currency and stay afloat. The decision to eye external markets was often met with cheers at shareholders meetings, notwithstanding the foreign exchange controls that were in place.
The foreign currency shortages forced government to adopt a command type economy, which resulted in some company executives focusing on exports or setting up regional operations.
Unfortunately the development saw some executives being charged with externalisation of foreign currency.
The move to grow business beyond the country's borders was good for some companies and bad for others.
But the tables have since turned after the country introduced the multi-currency system in 2009 with few companies still maintaining their presence in the region.
Experts have attributed the uncompetiveness of locally domiciled companies operating beyond the country's borders to capital constraints and failure to retool, which pushes production overheads.
While some companies were contemplating on the future of regional operations, competition was knocking on their doorstep.
The manufacturing sector, whose capacity utilisation plunged to 42% last year from 57% in 2011 due to a myriad of problems, which include limited capital and stiff competition from cheap imports, is currently struggling to establish a foothold on the local market.
Some of the companies that moved into the region include hospitality group African Sun, Allied Timbers, insurance firm Nicoz Diamond, agro-concern CFI Holdings,  Africa First ReNaissance Corporation Limited, TA Holdings Limited, Innscor Holdings Limited and Seed Co.
The decision to square off with regional peers has seen TA Holdings, Botswana Insurance Company and Cresta Marakanelo hotels shining.
TA Holdings recorded a profit of $8 million for the six months ending June 2012, driven by its regional operations.
TA holds 62% and 35% stakes in Botswana Insurance and Cresta Marakanelo respectively.  On the contrary, TA Holdings insurance Uganda has been struggling.
When African Sun exited the South African market, chief executive officer Shingi Munyeza said the move was in line with the company's objective and strategy to focus on operations that had a positive impact on the bottom-line in the short term.
In 2011 African Sun took a decision not to renew its operating agreements with both The Grace Hotel and The Lakes Hotel in South Africa.
The group has since returned to profitability.
Art Holdings ventured into the Zambian market where it has been failing to compete effectively.
Art Holdings chairman Passmore Matupire said Chloride Zambia's profitability declined by 10% as margins came under pressure from competing products.
Some companies that are still doing well in the region include Seed Co that entered the Tanzanian market while Nicoz Diamond is doing well in its insurance business in Uganda.