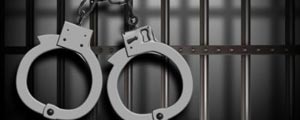 THE Law Society of Zimbabwe has expressed concern at disturbing reports of deaths of people in police custody and assaults of accused persons.
VENERANDA LANGA
President of the Law Society of Zimbabwe Lloyd Mhishi yesterday appeared before the Parliamentary Thematic Committee on Human Rights to speak on the justice delivery system in Zimbabwe.
But Mhishi said in terms of rights of accused persons to access legal presentation, there had been marked improvement with the police in some areas, reading out to the accused their legal rights before arresting them.
"There have been disturbing reports of deaths of some people in police custody and some of our members have reported that their clients had been assaulted, and all that is breach of human rights," he said.
"Sometimes lawyers are prevented from seeing their clients under the pretext that the investigating officer is not available, but the Constitution says the accused must access legal representation."
Mhishi said legal practitioners must represent their clients without fear and should not be stifled from doing their work in that process without being victimised or arrested.
"Greater care needs to be taken in dealing with holding cells because some of them are filthy, inhumane and ill-equipped to the extent that they are inhabitable. We have partnered with the Ministry of Local Government, Public Works and National Housing to rehabilitate Matapi Police Station holding cells," he said.
Mhishi disclosed that some of his members (lawyers) were engaged in corrupt activities.
"We have had deviant lawyers and regulation is critical. We actually punish them through de-registration if we find them guilty. This year some lawyers have been de-registered for misappropriation of funds and we have actually reported some of them to the police, while others have been arrested. These are criminals and we deal with them," he said.
Mhishi said the Law Society of Zimbabwe had disqualified the now-defunct Reform Church run Great Zimbabwe University Law School because they had 475 students with a small library and only two recognisable lecturers while the rest had dubious qualifications.
"The current Great Zimbabwe University Law School has a bigger library and is better equipped," he said. Mhishi said they were in the process of assisting with re-alignment of laws with the new Constitution.