McDonald Mamina
  The loneliest African in Africa?
The book that will make you laugh your lungs out, as well as pace the room, bang the table, and shake your head in disbelief is now available in Zimbabwe and Australia.
According to the author, this book is a collection of stories that cover a host of issues confronting Africans in the wake of a history of Slavery and Colonialism, and a Capitalist world that leaves Africa ravaged by pollution and environmental degradation.
Over the years, the continent has been gravitating towards Western culture, lifestyles, and diet at an increasingly fast pace, leaving the few Africans who cherish their traditional lifestyles, diets and culture, feeling lonely, isolated, and even stigmatized.
Storytelling is an integral part of our culture in Africa. The book consists of twelve stories, which cover topical issues like financial literacy, lifestyles and diets, environmental health and environmental pollution, governance, and cultural issues.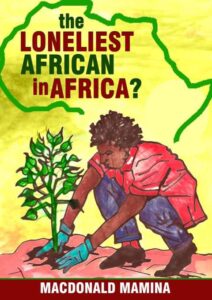 ****
Makomborero Nhau
 Profused Feelings
Makomborero Nhau launched her book on the 12th of August at Batanai Gardens on Friday 12 August starting from 17:30 pm -20:30 pm. See you there. Talking to HStv she said, "I am expecting people to come and enjoy the day as well as support my work. I'm also inviting youths to come so that they get inspired". The guest of honor is Kirsty Coventry the Minister of Sport, Arts, and Recreation. Other guests include Albert Nyathi and Chirikure  Chirikure. The host of the event is media personality Yahya Goodvibes.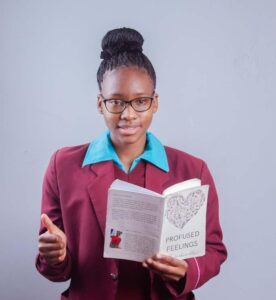 ****
Old Love Skin: Voices from Contemporary Africa
 – Poetry Anthology
52 poets from across the African continent collaborated to develop a beautiful poetry anthology titled 'Old Love Skin', first released on August 15 in the U.S by Mukana Press and then later to the rest of the world. According to Kiran Bhat, writer, poet, and author of 'We of the forsaken world, 'Old Love Skin' is a compilation of love letters penned in the form of poetry, written by young voices from all across the African continent. The plurality of the anthology is exceptional. Whether the poets are giving space to their own sexual identities or addressing issues regarding culture and nationality, Old Love Skin functions as a solid reminder to the world that Africa is a continental centre for modern life and lifestyle and its articulations.
Edited by Nyashadzashe Chikumbu the book is already receiving endorsements and rave reviews from the literary community such as poet, author of 'Answers through the Bramble' Ndubuisi Martins and Political Scientist Richard Runyararo Mahomva amongst others.
Nzube Nlebedim, founding editor of The Shallow Tales Review says of the book "The poems here are fresh and biting, untethered and unrestrained, deviant".
"A gathering around the fireplace of poets from across the continent, each voice is a vital portal to diverse realities unique to individual cultures they speak from", said Christopher Mlalazi, co-winner of the 2008 Novib-PEN Freedom of Expression Award at The Hague.
"These stunning poems rise up from poets all over Africa. They are free verse, sonnets, and spoken word. They are joyful and broken at the same time". Added Joseph Ross, poet, and author of Raising King and Ache.
Emmanuel Sigauke, founding editor of Munyori Journal and board member of Zimbabwe Poetry Society in his review wrote "This anthology of poetry represents interesting new directions in African poetry, presenting diverse voices from fifty-two poets".
Onai Mushava, Journalist with This Is Africa also endorsed the book saying "Old Love Skin finds new African poets summoning divinity where they please, and turning out the fateful stamp of history and global commons into a ceremony of ambivalence, impiety, and intrigue".
Any local book news?
0715450146