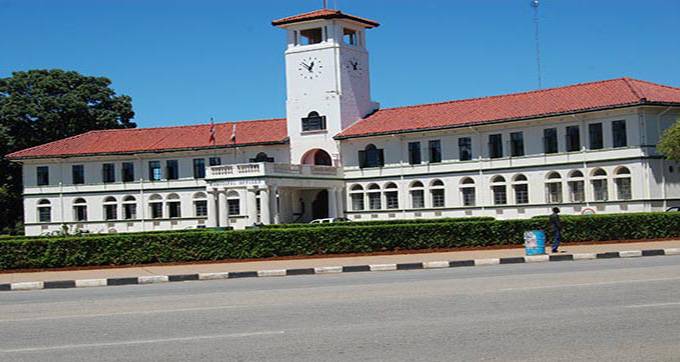 BY STEPHEN CHADENGA GWERU City Council yesterday launched a joint operation with State security agents to remove illegal vendors from Mtapa market.
Prior to the operation, council had notified traders to remove their wares before yesterday's deadline. But the defiant vendors continued trading, citing the country's harsh economic situations.
Gweru acting town clerk Vakai Chikwekwe said the unregistered vendors were disturbing traffic in the city as they were selling their goods at road intersections and Mtapa Police Station.
"The informal traders were trading at Mtapa (at) road intersections. These places are not authorised for trade by informal traders who were not allocated stands. They should visit the housing and community services department for registration," Chikwekwe said.
Gweru Hawkers and Vendors Association chairperson Lovemore Tingaka said there was need for inclusive dialogue to address the issue of illegal vendors.
"Without dialogue we will reach nowhere," Tingaka said. "These cat and mouse games are bound to continue as people have no other means of survival except vending. Informal traders will always go to places that are busy so that at the end of the day they can put food on the table."
Last year, council expressed concern over "proliferation" of vendors' associations which were collecting fees at Mtapa market.
The concerns came amid reports, in May, that some Zanu PF activists from the Midlands capital were allegedly grabbing vending stalls at Mtapa market and demanding money from people who they illegally allocated the market spaces.
At that time, the ruling party distanced itself from the accused people.
Follow us on Twitter @NewsDayZimbabwe