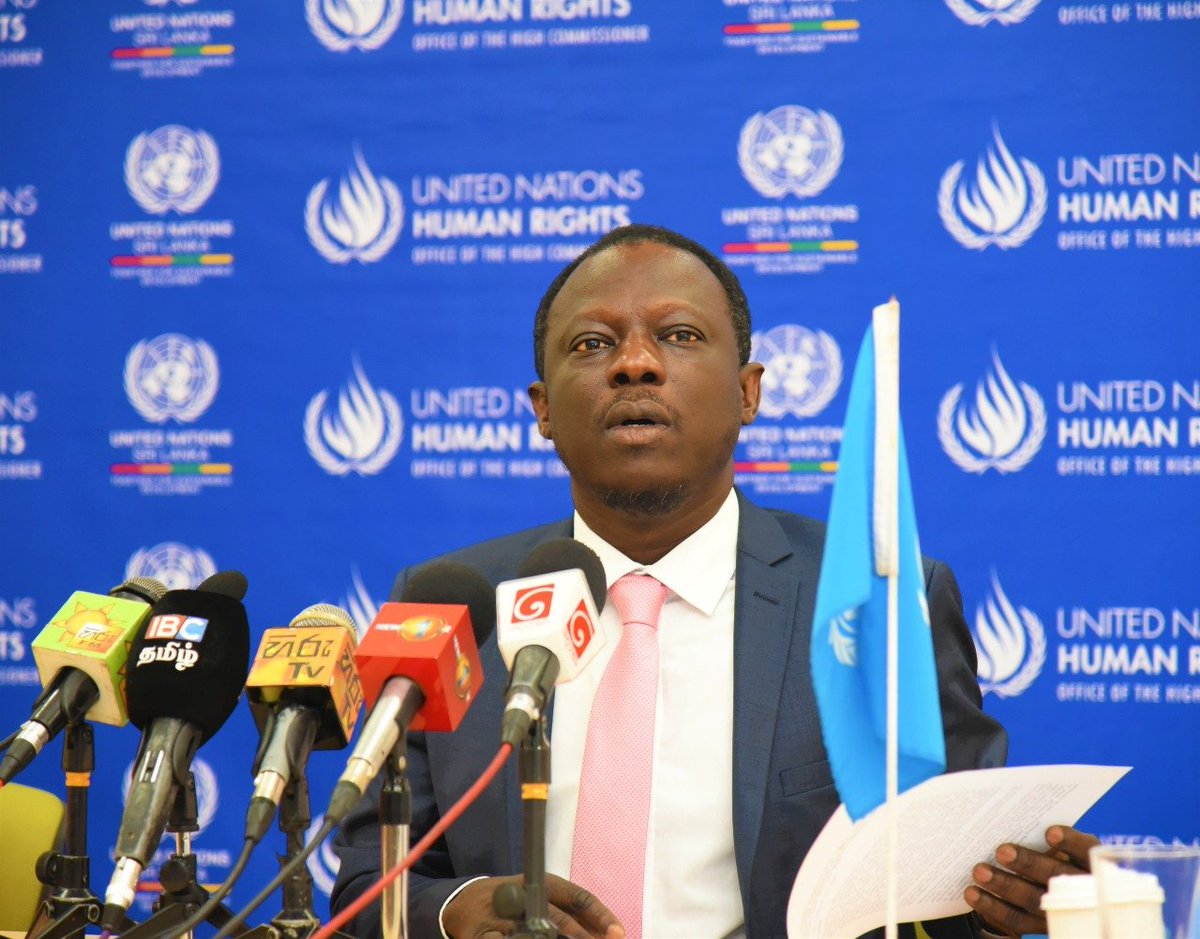 BY STAFF REPORTER THE United Nations Special Rapporteur on the Rights to Freedom of Peaceful Assembly and of Association, Clément Nyaletsossi Voule has blasted different countries, including Zimbabwe's attempts to stifle operations of non-governmental organisations (NGOs) by over-regulation.
Zimbabwe is currently crafting the Private Voluntary Organisations (PVOs) Amendment Bill which is before the National Assembly and has been criticised for clauses that are likely to ban operations of human rights organisations.
In a statement, Voule said the PVOs Amendment Bill was being crafted under the guise of adherence to international principles such as curbing money-laundering.
"Legislation being enacted or proposed is often disproportionate to the risk, and is frequently exploited by governments to curtail freedoms of association, peaceful assembly and expression e.g, the Philippines, Thailand, Turkey, Venezuela (Bolivarian Republic of) and Zimbabwe.
"The government says the enactment of the PVO Amendment Bill is in compliance with the recommendations of the Financial Action Task Force (FATF)," Voule said in a report presented at the Human Rights Council's 50th session held between June 13 and July 8, 2022.
Voule said FATF recommendation 8 requires that the laws and regulations that govern non-profit organisations be reviewed so that these organisations cannot be abused to fund terrorism.
Last December, three UN special rapporteurs petitioned the Zimbabwean government to stop enacting the law.
Zimbabwe-based independent policy research organisation SIVIO Institute recently warned that the new policy would worsen the country's policy environment and drive away potential donors.
The institute said thousands of jobs would also be lost in the sector as a result of the Bill.
"The proposed law will bring forth a new wave of donor flight and this will further weaken the national development agenda of opening Zimbabwe for national, regional and international business," SIVIO Institute  said.
According to the Finance and Economic Development ministry, in 2021 alone, free funds channelled into the Zimbabwean economy by NGOs amounted to US$975,16 million.
Government, however, insists that the proposed law is meant to curb money-laundering.