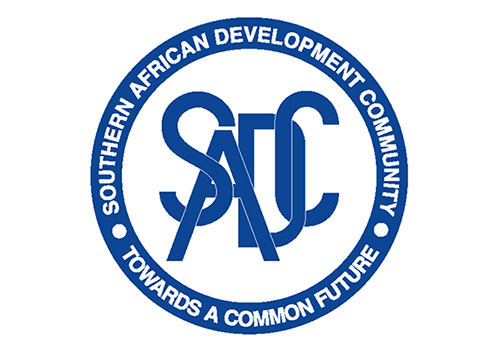 BY TAPFUMANEI MUCHABAIWA POLITICAL analysts have taken Sadc to task for ignoring political violence in Zimbabwe in their recent statement on peace and security.
Their concerns came in the wake of a glowing synopsis of the political situation in the Sadc region by the Sadc Ministerial Committee of the Organ (MCO) on Politics, Defence and Security Co-operation, which met last week in Pretoria, South Africa, to discuss regional peace, security, stability, integration and development.
Speaking during the opening session, committee chairperson Naledi Pandor said it was gratifying that most elections in the region were credible and democratic.
"As we reflect on the progress of the implementation of decisions of the 23rd ministerial council, it is pleasing to note that 81% of the MCO decisions were implemented by the secretariat and member States. This, without doubt, contributes to strengthening the overall efforts in consolidating our goal to achieve peace and stability in the region," Pandor said.
"It is, therefore, gratifying to note that Sadc as a region continues to conduct democratic, transparent, fair, peaceful and credible elections within the dictates of member States' legislation and the Sadc Principles and Guidelines Governing Democratic Elections.
"The Republic of Angola and the Kingdom of Lesotho will hold national elections in August 2022 and October 2022, respectively. We wish our fellow members a peaceful election in this regard. The Sadc electoral observer missions, as is practice, will be deployed in conformity with the Sadc Principles and Guidelines Governing Democratic Elections."
Analysts, however, said Pandor's statement did not deal with the electoral violence problems in Zimbabwe, which is set to hold general elections next year.
During the March 26 by-elections, Citizens Coalition for Change (CCC) supporter Mboneni Ncube was killed in Kwekwe at a rally addressed by party leader Nelson Chamisa.
In June, another CCC supporter Moreblessing Ali was brutally murdered in Nyatsime by an alleged Zanu PF supporter Pius (alias Jamba) Mukandi, who has since been arrested and is yet to stand trial.
Political analyst Vivid Gwede said: "Sadc has not been consistent about its value systems, especially with regards to promoting democracy. They have not been good at early warning systems. Their modus operandi has been about responding to crises after they have happened, which has been an ineffective way of dealing with instability in the region."
Another social commentator Effie Ncube said: "Sadc is wilfully blind to the economic and political crises in Zimbabwe, notwithstanding the fact that the 2023 elections will have huge implications for the region. As we speak, the conditions for free and fair elections do not exist.
"Civic society organisations, the media and opposition activists are being persecuted left, right and centre. Burying its head and refusing to engage on issues of crises in Zimbabwe can only make Sadc a joke."
Follow us on Twitter @NewsDayZimbabwe
Related Topics