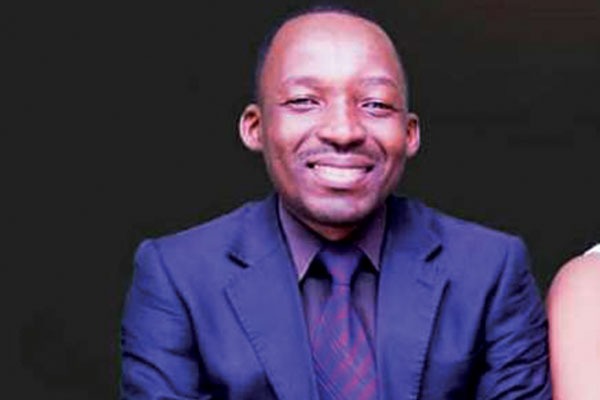 BY WINSTONE ANTONIO LOCAL filmmakers are optimistic that the crafting of the Zimbabwe Television and Film Industry strategy would help change the state of the sector.
Some filmmakers, actors and academics last week converged at a local hotel in the capital to craft the country's television and film industry strategy under the guidance of the National Arts Council of Zimbabwe.
A 23-member national team has now been tasked with the production of the strategy.
In separate interviews with NewsDay Life & Style, both none and national team members shared the same sentiments that a strategy is required for the advancement of the local television and film industry.
Zimbabwe Arts and Culture Industry Association president Boniface Chimedza said serious strategic planning remains pivotal for the vibrancy of any sector of the economy, including the local film industry.
"The local film industry has enormous potential to seriously contribute to the country's gross domestic product, but has been suffocating from underfunding and national incapacitation for decades," he said.
"It is, however, equally critical to note that at this stage we cannot as a sector guarantee the effectiveness of a new strategy that is still being drafted since to a considerable extent its parameters and objectives are still being worked on."
Chimedza believes that any positive and constructive effort, big or small channeled towards the revitalisation of the film industry has the potential to improve the sector and is, therefore, welcome.
"Nonetheless, this is not to water down the earnest process of coming up with a definitive strategy for the sector, a move that is widely appreciated. This is just highlighting that a critical assessment of the said strategy will be done better once the final document is ready and released for implementation," he added.
Zimbabwe International Film and Festival Trust executive director Nigel Munyati said: "It is good that the government is starting to pay attention. It has been turning a deaf ear to proposals from the industry for the past two decades," he said.
Intwasa Festival director and multi-award-winning playwright Raisedon Baya said: "I think it's high time we stopped working in silos. Time to come together, have one vision as filmmakers and the film strategy is a starting point."
Renowned film script writer, filmmaker and director Joe Njagu said he was honoured to have been selected to contribute to this film strategy and was looking forward to the outcome.
"A journey always begins with steps and for me I think this is a definite positive for what I like to call our 'film community' to get it to transition into an industry," he said, further pointing out that every successful industry anywhere in the world has a strategy and policies that guide it.
"I am actually excited that this is happening in our time and initiated by a government body, the National Arts Council of Zimbabwe; so it's not just us doing it then begging the government to adopt it."
Former Big Brother Africa contestant, actor, director, filmmaker and environmentalist Munya Chidzonga believes this initiative is part of the solution to upgrading the film sector.
"I am humbled and honoured to serve on the first ever national film strategy team. This is an exciting initiative that I believe will further the much-needed discussion around the film sector in this country," he said.
"The results of this engagement will guide the conversation in finding appropriate solutions and definitive action points that when implemented will provide solutions to some of the film sector's challenges."
Veteran actor Stephen "Huni" Chigorimbo said drafting of the film and television sector strategy was a long-awaited right step to uplift the sector.
"We are delighted that the government has heard our plea. The final result is a film policy to guide the officials in government and Film Commission to provide industry needs of production and marketing funding, as well as social needs," he said.
Female filmmaker, writer, actress and producer Amanda Ranganawa, said the film industry is making new good strides.
"I think it is a good solution, having film representatives speaking for themselves on what they want to change and improve in the film industry," she said.
"It means that we are able to profer solutions that will benefit filmmakers. We thank the National Arts Council of Zimbabwe for this good initiative."
Film director, script writer and producer Beauty Nakai Tsuro said: "I think the film and television sector strategy will help the development of our film industry if well executed. It is one thing coming up with a strategy and another making sure what has been laid out works in favour of the sector."
Follow Winstone on Twitter @widzonato