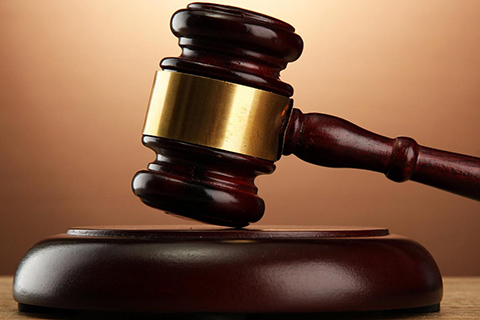 BY TREVOR MUTSVAIRO AN Epworth man was arraigned before Harare magistrate Evelyn Mashavakure over charges of impersonating the police and extortion using Vice President Constantino Chiwenga's name.
Luke Machonisa (29) was remanded in custody until tomorrow for bail ruling.
Allegations are that Machonisa impersonated a police officer on July 11 at Prince Edward drive in Harare.
The court heard that the complainant was driving his vehicle, and upon reaching Prince Edward drive, Machonisa stopped the complainant and accused him of disturbing VP Chiwenga's motorcade.
Machonisa then entered the complainant's car and demanded US$250, while accusing him of being a member of the opposition Citizens Coalition for Change (CCC) party.
He released the complainant 30 minutes later near One Commando Barracks.
On a different count, Machonisa and two other accused persons who are still at large stopped another complainant along Jaison Moyo Street and instructed the complainant to park on the side of the road.
Court papers stated that Machonisa entered into the complainant's car and explained that he was arresting him for flouting traffic regulations and for disturbing  VP Chiwenga's motorcade.
 Machonisa and his accomplices produced police identity cards, and requested for a driver's license from the complainant.
They directed the complainant to drive to the police station.
On the way, Machonisa demanded US$200, but the complainant told him that he had no cash.
They were stopped by police dressed in civilian attire.  Machonisa quickly disembarked from the complainant's vehicle, which resulted in the complainant suspecting that he was a bogus cop.
The complainant shouted 'thief', and Machonisa was apprehended by members of the public.  He was arrested.
Tinotenda Masimba prosecuted.