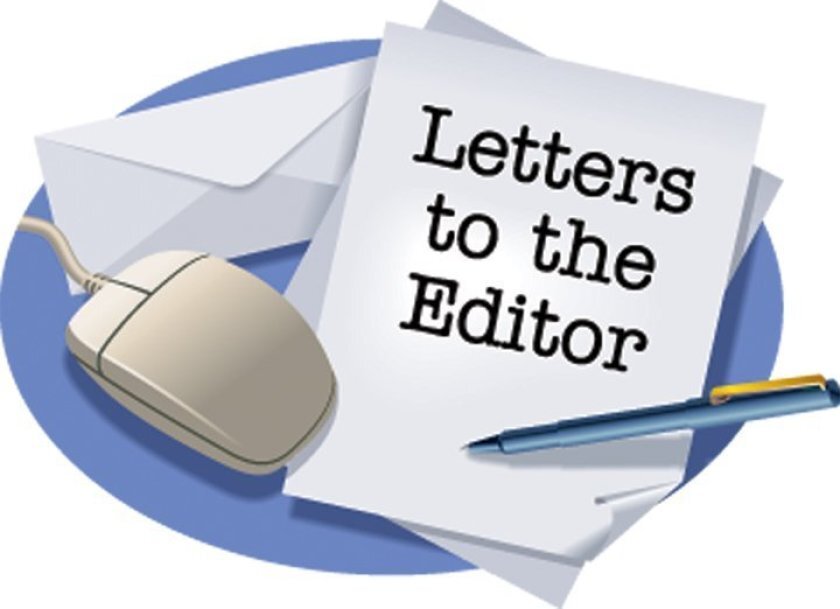 SINCE independence in 1980, Zanu PF has tried all means to dominate the country's political landscape.
When President Emmerson Mnangagwa came to power following a coup in 2017, he spoke of a new dispensation.
Mnangagwa distanced himself from the late former President Robert Mugabe's era and pledged to turn around Zimbabwe through reforms. One of the mantras we were bombarded with was "Zimbabwe is open for business."
Unfortunately, since then, Mnangagwa has done little to deliver on the promises he made. Rather, what we have continued to see is the same governance style that we had become accustomed to under Mugabe.
Under Mugabe, opposition leaders were always harassed by State security agents.
As we speak two Citizens Coalition for Change MPs Job Sikhala and Godfrey Sithole are languishing in remand prison over trumped up charges. Under Mnangagwa, very little has changed.
After the disputed election in 2018, the army was unleashed and six civilians were killed. When citizens voiced their anger over a sharp increase in fuel prices in February 2019, the army was again unleashed, killing several unarmed civilians.
These events took place within the first 14 months of Mnangagwa's presidency. This effectively means that the life of the ordinary Zimbabwean has not changed since Mnangagwa took over.
Currently, Zimbabwe faces economic challenges that have seen citizens reliving the 2008 tribulations.
Prices of basic goods continue to rise, and life has become unbearable for the citizenry.
The Zimdollar is losing value on a daily basis. Salaries have been eroded and the government seems to be in sixes and sevens.
One of the reasons why many people preach the gospel of democracy is that it is seen as one of the ways through which governments can be held accountable.
As noted by Pranab Bardhan, "democracy helps development through the accountability mechanisms; it limits the abuse of Executive power and provides a system of periodic punishments for undesirable government interventions in the economy and rewards for desirable interventions… Accountability mechanisms are particularly important in averting disasters."
This is a pertinent point, especially when looking at the notion of accountability. For Zimbabwe, the more things change, the more they remain the same.Mukunda Chitova
Corruption derailing national development
CORRUPTION usually harms three main actors, business, government and citizens.
The nation is making efforts to revitalise the economy.
In doing so, fighting corruption should be at the top of the priority list.
The cancer of corruption is derailing the development of the economy.
To end corruption, there is need for political will.
The willingness of citizens, private and public sectors and other influential groups in tackling of corruption, or engaging in whistleblowing or voicing concern as well as bringing pressure on public officials are well-recognised contributors to strengthening political will as well as sustaining reforms.
In that regard, the Zimbabwe Anti-Corruption Commission (Zacc) should operate independently when carrying out investigations.
For so long, the anti-graft body has been accused of being ineffective.
Government officials should not protect their underhand dealings by interfering with Zacc's activities. Zacc should thoroughly investigate all parastatals and criminals should be apprehended. Mai Ruru
Ziyambi exposes self, ED on diaspora vote stance
IN a development that is not so shocking, but typical with Zanu PF, Justice minister Ziyambi Ziyambi reportedly scorned the diaspora vote call, saying that there were no external constituencies to justify the diaspora vote.
The same Ziyambi in 2019 revealed that an international study would be commissioned the following year to establish how other jurisdictions are implementing the diaspora vote, adding that they expected to complete the study by June 2020.
And it has not just been Ziyambi who has spoken about the need for diaspora vote. In 2018 while addressing Zimbabweans living in the United States on the sidelines of the United Nations General Assembly, President Emmerson Mnangagwa told them that government was working on implementing the diaspora vote in 2023.
The need for the diaspora vote can never be overemphasised. Ziyambi certainly needs to have his head examined for making such a stupid statement that the diaspora Zimbabweans cannot vote because none of Zimbabwe's 210 electoral constituencies are located outside the country's physical borders.
He reportedly said this while responding to questions in Parliament by opposition legislator James Sithole who wanted to know what plans government was implementing to allow diaspora citizens to vote.
In response, Ziyambi should simply have explained that we need to amend the Constitution and the electoral act in order to enable the diaspora Zimbabweans to vote. He should have given an update on the research he said should have been carried in 2019.
Zimbabwe has facilitated diaspora voting by Mozambique citizens who are based in Zimbabwe, so Ziyambi must know that it is possible for citizens of any country to vote outside the country.
Many Sadc countries, including Botswana, eSwatini, Mozambique, Namibia and South Africa, allow their citizens in the diaspora to vote. Zimbabwe should not been an exception.
Norton legislator Temba Mliswa (Independent) has of late been saying that Mnangagwa is a good leader who is being let down by his Cabinet.
It is Ziyambi who promised a study on diaspora voting patterns as far back as 2019, so his statement proves beyond reasonable double that he is incompetent.
If the President was at all sincere about the Diaspora vote when he addressed Zimbabweans in 2018, and has heard of Ziyambi's plans of 2019, he should have long fired him for incompetence.
Reports indicate that Mnangagwa is merely posturing when he addresses audience outside Zimbabwe. He is reported to have thrown the Speaker of the National Assembly Jacob Mudenda under the bus during a recent politburo meeting when he said: "We are a party united by our shared ideology and common values. All of us are subject to the collective wisdom of the party. The correct party line must be adhered to once a collective decision has been made. Personal views and opinions must never be smuggled to assume the status of being a party policy."
Does this mean that he alone has the freedom to talk about the diaspora vote when he addresses gatherings, as he did when he addressed Zimbabweans in New York in 2018?
Zanu PF is said to be afraid of the diaspora vote because the party thinks that the diaspora population is mostly made up of opposition supporters.
But what is wrong with a certain party enjoying majority support in some locations? Why has Zanu PF not barred elections in the urban areas where the electorate votes for the opposition?
Why have opposition parties not said we should not have elections in rural areas because Zanu PF has more support in the rural areas? Besides, Zanu PF also has supporters and in some cases structures in the diaspora.
Zanu PF has given the sanctions excuse for refusing the diaspora vote. Sanctions have been applied on certain individuals in Zimbabwe.
I understand that less than a 100 people are on the sanctions list. Zanu PF wants to make the world believe that it will not be able to campaign in the diaspora if the diaspora vote has to be granted, but with only less than 100 of its officials on the sanctions list, and with structures in the United States and in the United Kingdom, it has a lot of human resource to deploy for its campaign in the diaspora.
Secondly, Zimbabweans in the diaspora are not the ones who placed Zimbabwe under sanctions. They are, instead, contributing to the economy of Zimbabwe through the investments and remittences they make.
Finance minister Mthuli Ncube and many other government officials have acknowledged the contribution to the economy by diasporans.
Allowing diasporans to vote is meant for Zimbabwean citizens living abroad, not the British or the Americans, so the excuse of sanctions for not allowing the diaspora vote is out of place.
If Zanu PF was really serious about linking sanctions to the diaspora vote, they would bar only the Zimbabweans living in countries which have applied sanctions on Zimbabwe not to vote.
The United Nations, the African Union and Sadc must take note of the shenanigans by Zanu PF around the diaspora vote issue.
They must persuade Zimbabwe not to sanction its citizens by denying them the diaspora vote.
Zimbabweans in the diaspora must also fight for their right to vote.
A few have made efforts, but they should mobilise each other and speak with one voice. The fight for a diaspora vote has to be sustained.
Finally, Mnangagwa must realise that he is ruining his reputation and that of his party by not stamping his authority. Zimbabweans and the world are now seeing him as a hypocrite who preaches the diaspora vote to the world, but says something different in closed doors in Zanu PF politburo meetings. Kennedy Kaitano