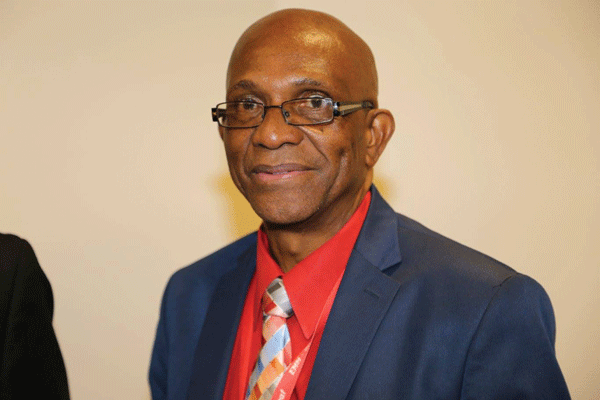 BY Lovemore Sibanda ANOTHER election is beckoning. The protagonists in the 2023 election are the Citizens Coalition for Change (CCC) and Zanu PF. The Zimbabwean political landscape (as in the USA) has become polarised to the extent that no other political party can exist or survive. I must confess that this article was influenced and inspired by David Coltart's book The Struggle Continues. 50 years of Tyranny in Zimbabwe. I have never met David Coltart personally. However, I taught his children—Douglas and Jessica at Petra High School. My stay at Petra High School as a history teacher and Head of History department was short-lived (2003-2004). I left Petra to take up a lecturer position at Solusi University. I remember someone approaching me to be become the Headmaster of Petra whilst I was at Solusi, but I declined. With the benefit of hindsight, that was a missed opportunity and one of the greatest mistakes of my life.
Coltart's book is perhaps one of the few books on Zimbabwean history that are objective and attempt to be factual. As a historian, I know that objectivity is elusive, but authors must strive at all cost to be accurate in their interpretation and presentation of facts and analyses. I have read many books written about Rhodesia and Zimbabwe by white people, Coltart's book is different. He is bold enough to engage in self-criticism and analysis, and does not hide his role in propping up the ruthless and brutal regime of Ian Douglas Smith. The Struggle Continues. 50 Years of Tyranny in Zimbabwe primarily outlines in detail the battle to take control of the levers of state power between the MDC and Zanu PF. It gives the reader an understanding of the intra party strife that was going on in the MDC (and to some extent in Zanu PF) and its role in the Government of National Unity. It is this information that I want to use to discuss and analyse the coming 2023 Harmonised election. What are the prospects of an CCC electoral victory in 2023? Did the MDC Alliance/CCC learn anything from their mistakes, or they blame Zanu PF for their failures? Are there any signs and symptoms that the CCC will do business differently in 2023? Are we heading for another disappointment in 2023— crushing defeat of the CCC at the polls? I contend in this article that if the CCC does political business as usual, we are heading for yet another disappointment.
It is a truism that needs no repetition that the conditions in Zimbabwe are ripe for a people revolution, leading to a people government. By people revolution, I do not mean an insurrection — armed or otherwise to remove the current government. No! No! A people oriented and friendly government can merge in Zimbabwe peacefully without the death of a single person. In fact, if the truth be told, and if the MDC now CCC was not strategically and ideologically bankrupt, they would have long back taken control of State power in Zimbabwe. Seemingly, from Coltart's book, he single-handedly carried the party both strategically and financially. Coltart writes: "The MDC from its beginning was such a broad church; its only common objective was to end tyranny and beyond that there was very little consensus." Without being an alarmist or prophet of doom, the CCC is even worse. The CCC is a motley collection of disparate social groups and individuals united by their hate and dislike of Zanu PF, without a coherent programme of transformation: Just a mere anti-thesis of Zanu PF, but in reality there is nothing that set these two political parties apart. Indeed "the political conditions that sustains dictatorship also poison" the CCC, namely intolerance of divergent views, personality cult Chamisa Chete Chete, violence (Nyatsime incident and at the burial of Morgan Tsvangirai), corruption (in CCC controlled Rural and Urban Council) etc.
CCC to date has no political structures or held a congress to elect its leaders. Are the organisational structure leaders  appointed or handpicked by the "dear leader"? Does the party have a constitution or programme of action or website showing these items? Nelson Chamisa has become a demi-god for the opposition. Coltart correctly asserts that:        "The tragedy is that this hero worship has become deeply ingrained in Zimbabwean political culture. The word of an individual means more than the constitution…" Chamisa violated and flagrantly disregarded the MDC constitution. If he can do this to be become party leader, what will stop him to do the same as President? Cottart observes that: "Rhodes beget Smith, Smith beget Mugabe," and I add that Mugabe/ED begets Chamisa. I may be wrong, Nelson Chamisa has surrounded himself with sycophants and praise singers. Nelson Chamisa as a student activist turned politician has not learned that in politics there are strategic retreats — one step backwards to take two steps forward (Lenin). Continually harping about the 2018 elections will not win the 2023 elections.
Participating in the 2023 harmonised elections without electoral reforms will be suicidal. As long as the electoral landscape is uneven and tilted in favour of the ruling party, the CCC has no chance in winning 2023. The talk of guarding the vote is cheap and mere talk. We know that Zimbabwe is not Zambia. How do you guard your vote in Zimbabwe where the electoral landscape is unfavourable to opposition parties? Banking on a protest vote, and the notion that Zanu PF is weak, and ED unpopular is stupidity at its best. Zanu PF must never be under-estimated.  Underestimating and under-rating your enemy in politics is disastrous and unacceptable. Zanu PF has nine lives like a cat. Undoubtedly, the party is facing a plethora of problems, but we know that we have been here before. Winning an election is determined and predicated on what the opposition offer and do, not entirely on the obtaining political and economic conditions and the state of the ruling party. This was the mistake in 2018. Unfortunately, history has a tendency to repeat itself.
CCC has now accepted violence as a political tool. Non-violence which Coltart says must be employed and deployed as a political tool has been discarded and dispensed with. In public CCC leadership call for non-violence, but behind closed doors encourage its rank and file members to fight back or engage in acts of violence. Some of its top leadership (names supplied) display violent characteristics and tendencies. How then is the party different from its nemesis?
The reported corruption in mainstream and on-line publications in CCC controlled Urban and Rural Councils is disheartening and troubling to say the very least. Is it indicative of the fact that for some of the CCC members political office is a means to the gravy train? The integrity of some of these councilors leaves a lot to be desired. It seems to me that politics in Zimbabwe is the easiest way from rags to riches.
I have yet to access a coherent agenda of social, political and economic transformation as propagated by the CCC. All we hear are bits and pieces coming from their dear leader. But what is clear to some of us is that the CCC has a neo-liberal agenda. Can the CCC craft an original, home grown and based political, economic and social program of transformation?
The CCC and Zanu PF need leadership renewal and regeneration, but more so Zanu PF. A renewed and regenerated Zanu PF leadership is better placed to win the 2023 election than the CCC. Zanu PF has tried a new development paradigm/trajectory, discarding western capitalist development models after its isolation. The full impact of this Afro/indigenous development model may not be visible now, but may bear fruits in the long run if the politics is made conducive. The missing link is failure by Zanu PF to promote the youth to take leadership roles politically and economically. It's time the old guard give way to the Young Turks who are revolutionary conscious.
Perhaps, given the political polarization in Zimbabwe, a third way/party needs to be formed. The enmity and antagonism between the two major parties in Zimbabwe is a strong argument for a third party. As long as we have the CC-Zanu PF divide, elections in Zimbabwe will be disputed perpetually. The CCC must never fool itself that it can win this election single-handedly. It has to enter into a coalition with other political parties, and better still call for electoral reforms before the 2023 election. If need be, get into a GNU with your eyes open, and do not sleep as you did in the previous GPA/GNU. For your security and integrity, allow other political parties and civil societies to participate in the GPA/GNU, and avoid being "bambazonke". Zimbabweans must understand that the destiny of their country is in their hands, not CCC or Zanu PF. Sometimes I feel that these two parties are the obstacle to the land of milk and honey.
 Lovemore Sibanda PHD (University of North Texas) Texas, USA.
Related Topics