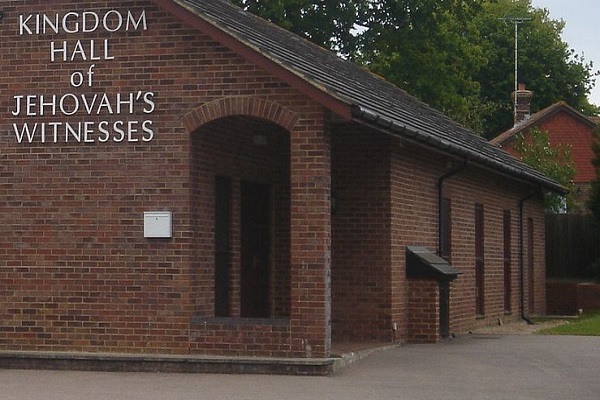 BY ATHLAI TATENDA MDZUNGAIRI JEHOVAH'S Witnesses across the world began holding in-person meetings yesterday, two years after closing their worship buildings due to the COVID-19 pandemic.
In Zimbabwe, Jehovah's Witnesses suspended their public ministry in March 2020.
"Since 2020, average attendance at these virtual meetings in Zimbabwe exceeded 61 000, even though we are fewer than 50 000 in some 1 347 congregations. We have enjoyed having so many from our local communities join our virtual meetings in search of comfort and hope. We are so happy meeting in-person all whom we have only met on screen during our virtual meeting," John Hunguka, the spokesperson for Jehovah's Witnesses of Zimbabwe, said.
"There is a collective shout of joy among Jehovah's Witnesses around the world right now. While we have prospered in many ways as individual and congregations using technology to bring us together, nothing can adequately replace being together in person. We have longed for this moment for the better part of two years."
Hunguka added: "Over the past six months, many Kingdom Halls have been equipped with the required technology to hold a productive meeting that allows for in-person and remote attendees, all of whom can participate in the discussion."
Since the COVID-19 outbreak, the church has spent more than $2 million in virtual Bible studies, writing letters, sending Email, WhatsApp and making calls of comfort to spread the ministry
Internationally they have released 77 new language translations of the Bible and held two global virtual conventions in more than 500 languages.
"No time was wasted in the past two years. Our congregants have been busy and productive helping each other and their neighbours through this most challenging time. That's what love and unity are all about. We are so happy to see one another again,'" said Hunguka A decision to adopt public meetings came just before the holding of two global events dubbed Where can you find real hope scheduled for April 10, 2022, and the annual commemoration of the death of Jesus Christ will be held on April 15, 2022.
Both gatherings will be held in person at local Kingdom Halls with live speakers.
Follow Athlai on Twitter@TatendaAthlai