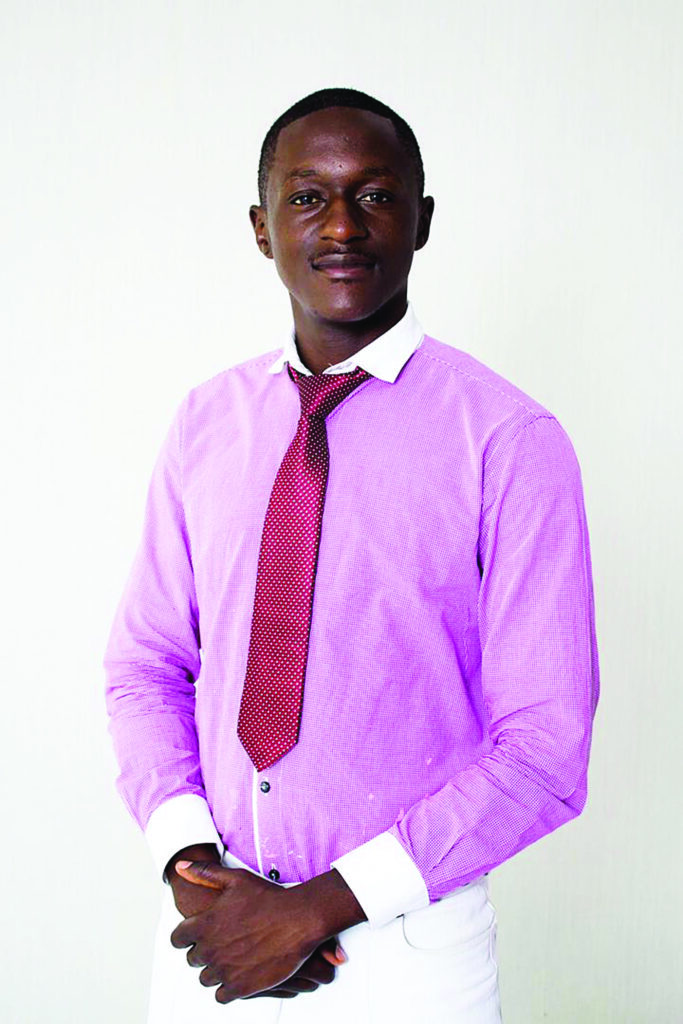 BY CHIEDZA MAZHANGARA FILM director and actor Brighton Mapfumo says he is following his passion in the world of showbiz.
For him, being both a film director and an actor is confirmation that he was born a content creator.
Starting the journey at a tender age, Mapfumo said it has not been easy as he endeavours to make a name in the dog-eat-dog industry.
He shares with NewsDay Weekender his journey and survival tactics in the film industry.
Brief profile "I was born and raised in Mbare. As a second born, I am also the first in my family to venture into the arts industry. It has, however, been hard as my family would not accept what I wanted to become, labelling art as non-productive.
The showbiz genesis "I started doing art at school in Grade 6 and was also a member of Children Performing Arts Workshop (Chipawo). That is where my career started under the guidance of Chipawo instructor Thabiso Dube.
"Growing up seeing him (Dube) on television, I used to adore his acts and dances. I would then say to myself 'I want to be like him one day'.
"Chipawo raised me to be a good performer and I started acting on a television series called Green Youdar, but it did not come out well. I decided to write my own films following my childhood passion as I loved watching television.
"The first film I wrote was called The Smoke. We shot it, but it did not perform well on the market. After that, I then went to the Netherlands for a year, where I studied basic filming.
"When I came back home, I started doing collaborations with other different actors like Bridget Paradza on Boundaries Within and Shungu Dzemoyo. In 2021, I went to Zimbabwe Theatre Academy to study acting and currently, I am working with Red Zone Media as a film co-ordinator and script writer.
Films featured, directed "I have directed and acted in several films, which include The Eye, which I also scripted. I have also acted in theatre stage plays like Mitambo Wepanyika directed by Chipo Basopo and written by the late Stephen Chifunyise.
"I acted on some of the Zimbabwe Theatre Academy school projects, including the graduation piece Vuliziso, as the main character.
"I also played the lead role on the PSI [Population Services International] advert on gender-based violence. I was also the co-ordinator and script writer for dancehall singer Enzo Ishall's videos Ramba Wakadaro and Ahoyi.
Motivation "The beauty of art is that it helps me express my feelings better. This motivated me to be in the art industry. Every form of art can tell a story and that keeps me motivated knowing that we can make a better world through art.
Achievements "My greatest achievement is that as Red Zone Media, we were the first young people to have a cast of 122 people on set in Domboshava shooting Shungu Dzemoyo and I was the director. Now we are moving towards the digital world and making sure that young people are included.
Views on film distribution "The distribution platforms need to be improved. Not everyone who has a smartphone can enjoy watching films on the go. I think there is need to introduce moving cinemas that go around places so that even people in rural areas can also access content.
"There is a lot that still needs to be done in terms of distribution because currently, we have not even reached a third of how other countries like South Africa are working. We must start to put everything in the right order so that there is creation of a recognisable art industry in Zimbabwe.
"We have very few distribution platforms, thanks to Gateway Stream for launching an application that supports local music and films.
Recommendations "Piracy is the main issue that needs to be dealt with when it comes to art because it kills the whole idea of making art a business. As artists, we also need a film council or commission that stands for film producers in Zimbabwe.
"There is need for government to set aside a solid budget for film-making so that there is production of good quality films. We have both good stories and setting, but all this is killed because of financial constraints."
Follow us on Twitter@NewsdayZimbabwe
Related Topics