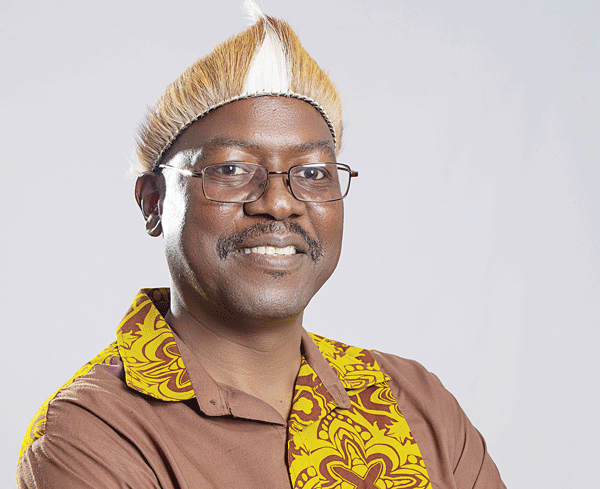 BY WINSTONE ANTONIO THE traditional Culture Week commemorations have been upgraded to National Culture Month scheduled to run from May 1 to 31 across the country's 10 provinces.
Local arts mother body, National Arts Council of Zimbabwe (NACZ), will assist each province after it come up with commemorative events to be held under the theme Celebrating Cultural Diversity, Leaving No One Behind.
The national launch of the inaugural event will be held in Mutoko, Mashonaland East province on May 21, as part of the World Day of Cultural Diversity for Dialogue and Development commemorations.
In a statement, arts council's executive director Nicholas Moyo yesterday said the transition to Culture Month was premised on the impact of the successful hosting of the Culture Week festival in previous years.
"After extensive consultations with stakeholders the National Arts Council of Zimbabwe is pleased to announce the birth of Culture Month which will run under the theme Celebrating Cultural Diversity, Leaving No One Behind," Moyo said.
"Following two years of mostly virtual commemorations due to the COVID-19 restrictions, the first edition of Culture Month will provide an opportunity for practitioners and consumers of the country's COVID-19 restrictions, products to interact in their different spaces to celebrate cultural diversity."
Moyo said Culture Month would bring together diverse cultural activities and practices for increased public consumption, adding that the government fully appreciated the role culture plays in development.
"Culture Month aims to bring social cohesion and integration through arts and culture, showcasing diverse cultural practices through various forms that include dance, food, attire, visual arts, literary arts, film and television, music and poetry," he said.
"The Culture Month activities will also afford the nation an opportunity to achieve national consensus in diversity, through commemorating yesteryear cultural practices as well as contemporary (popular) culture that inform the Zimbabwean identity."
Moyo added that NACZ had already begun engaging different communities at ward, village and district levels to develop a calendar of events of all Culture Month activities.
"The Culture Month will also provide a platform to showcase the Zimbabwean cultural identity in a globalised environment for sustainable socio-economic development and posterity," he said.
"Culture Month will be celebrated in line with the Unesco 2001 Declaration of the World Day of Cultural Diversity for Dialogue and Development which is designed to promote, commemorate and celebrate the world's diverse cultures."
Follow Winstone on Twitter @widzoanto
Related Topics