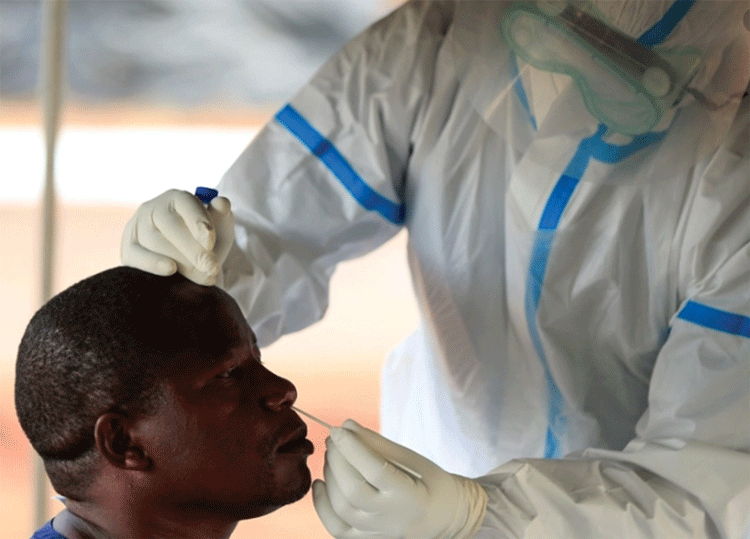 By Johannes Marisa OF late medical practitioners have been inundated with calls about a terrible respiratory tract infection that has symptoms and signs similar to COVID-19. There has been widespread panic in the citizenry as worries about the possibility of a resurgence of the heinous virus mount.
It is true that COVID-19 cases are declining by the day and mortality has taken a nosedive globally. We are not baffled by the pandemics because if history is to be revisited one notes that three previous respiratory pandemics took around two full years to disappear from the globe.
The 1918-20 Spanish flu was a calamity which claimed close to 50 million people at a time when the world population was around 1,8 billion, a figure which is nearly a quarter of the current population. What was to follow was the Asian flu of 1957-8 which claimed around two million people within the two years of onset, while the Hong Kong Flu of 1968-69 took the lives of close to three million people within the two years of its outbreak.
COVID-19 has been tormenting us since December 31, 2019 when the first cases were reported to the World Health Organisation from Wuhan province of China. At first, the virus was the butt of jokes before it soon became one of the most feared pathogens in the world. The world adopted extraordinary measures in a bid to mitigate the spread of the virus. Containment measures were put in place, but the virus is still ravaging the planet 26 months after the first cases were detected. What may be sweet news to everyone is that the previous pandemics did not go beyond two-and-half years, a fact which can give us some sense of hope.
Lately, many people have been in trouble with a special flu. This is a common viral infection that can be deadly especially in high-risk groups. Children under five years of age are in trouble as well as adults above 65 years of age. The flu attacks the lungs, nose and throat. Children, older adults, pregnant women and people with chronic diseases or weak immune systems are at high risk. The flu is spread the same way as COVID-19 through droplets from sneezes, saliva or coughs.
These may come through touching contaminated surfaces, kissing, skin-to-skin contacts (handshakes or hugs). The symptoms and signs are also similar to those of COVID-19 and these include runny or stuffy nose, muscle pain, headaches, tiredness, sore throat, fever, loss of appetite, among others. The first diagnosis to many will be COVID-19.
The polymerase chain reaction (PCR) tests for COVID-19 came out negative in many tests which have been run so far. This is sweet news for the nation as no one is keen to face the abominable virus anymore.
In March 2022, South Africa, Botswana, United Kingdom, Germany detected cases of BA.4 and BA.5 mutant variants, which are subtypes of the Omicron virus. Omicron was declared a virus of concern on the November 25, 2021 when it was reported in South Africa. The mutant strain has a constellation of mutations with 30 of them sitting on the spike protein alone. The good news is that no major clinical changes have been attributed to the two new subtypes, but these strains should be kept under the radar to make sure that we are not caught unaware. It is not yet over until it is over with COVID-19.
Given the suspicious respiratory infections dominating the healthcare facilities at the moment, it is wise not to lose guard. The following measures should be observed cautiously if the COVID-19 virus is to be kept in check:
COVID-19 testing should not be dropped as of now. Testing should be increased in suspected hotspots so that new cases can be detected early if containment is to be archived. We should not assume that all the respiratory infections that are prevalent are attributable to simple flu. COVID-19 can be confused with Influenza A, B and C.
Robust vaccination should be continued and those who have not received booster shots should go for it in order to keep the body well protected. Vaccination has been shown to reduce morbidity, hospitalisation and mortality. The challenge with vaccination is that both misinformation and disinformation keep coming up with conspiracy theories bent on discouraging citizens from getting vaccinated.
Masking up should be adhered to until the end of COVID-19 is declared. This should be the same with social distancing, sanitisation and hand-washing, which played a significant role during the peak of COVID-19 cases.
Let us be wary of the current respiratory tract infection. Stop the spread of the deadly virus. Do not forget that COVID-19 is still a menace with potential to decimate communities.
Johannes Marisa is the president of the Medical and Dental Private Practitioners Association of Zimbabwe. He writes here in his personal capacity
Related Topics