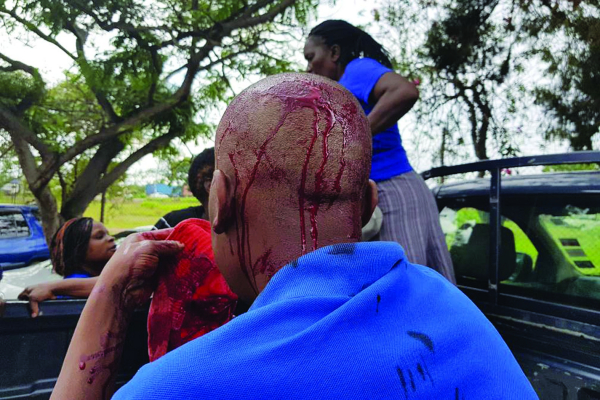 BY TAFADZWA KACHIKO 
A TOP American research firm Fitch Solutions has said Zimbabwe poses political and economic risks in southern Africa ahead of the 2023 general elections.
The report, produced in December 2021, stated that the main security risks for investors in Zimbabwe stemmed from illicit financial flows and political violence, which tended to flare up around election periods and during times of macroeconomic downturns.
"Disruptive protests underpinned by high levels of political polarisation, threaten productivity and supply chains, particularly in urban areas," the Fitch report read.
The Zimbabwe Coalition on Debt and Development (Zimcodd), in a statement yesterday, said the Fitch Solutions study captured the reality on the ground as the pre-by-election environment had become increasingly violent.
"Politically-motivated violence and attacks on members of the opposition that led to the death of one person leaving 17 badly injured in point to the political instability hovering upon the nation of Zimbabwe.
"Political repression is a power-retention method preferred mainly by authoritarian regimes. It forms the fundamental basis of totalitarianism and neglects the rudimentary principles of human rights such as the right to be affiliated with any political party," Zimcodd said.
Political analyst Eldred Masunungure said the country had been politically volatile in the last two decades.
"No one can contest the Fitch Solutions report endorsed by Zimcodd. Political violence makes it difficult for Zimbabwe to attract foreign investment and in terms of its foreign policy pillar of engagement."
Another political analyst Alexander Rusero said: "Elections in Zimbabwe continue to be a struggle. These skirmishes are bound to happen. However, I do not think they would cause regional instability."
Zimcodd said austerity measures had continued to weigh heavily on Zimbabweans, while extreme poverty increased by 1,3 million in 2022 from 6,6 million in 2021, leaving 7,9 million people in need of assistance.
It said inflation was the biggest contributor to the high cost of living.
 Follow us on Twitter @NewsDayZimbabwe