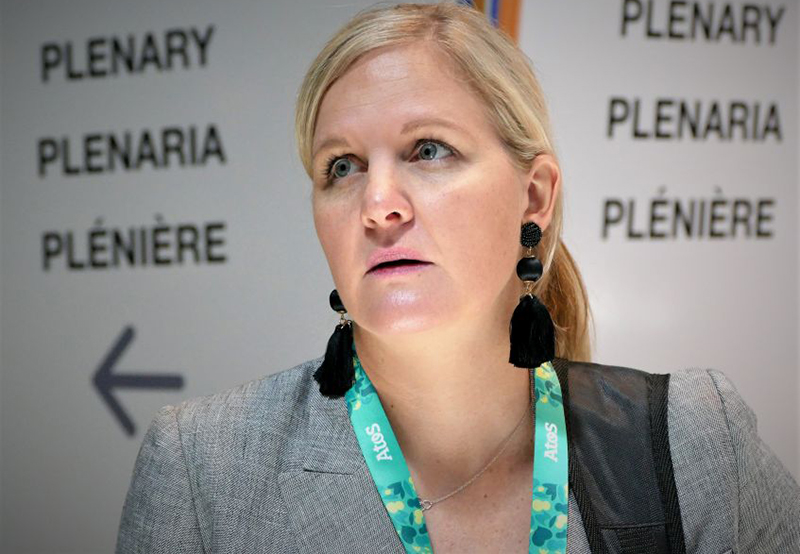 BY HARRIET CHIKANDIWA YOUTH, Sport, Arts and Recreation minister Kirsty Coventry has told Parliament that she will soon introduce a Zimbabwe Sports Integrity Bill which stipulates a code of conduct for sports administrators to end cases of sexual harassment in the sector.
Coventry said this on Wednesday in the National Assembly after MPs quizzed her over the move taken by the Sports and Recreation Council (SRC) to suspend the Zifa board for allegedly failing to investigate sexual harassment allegations made against some administrators.
"As you know, we do not have legislation specific to sports to uphold women's rights as well as equality across all men and women and treat everyone equally," she said.
"That is why we are coming up with the Zimbabwe Sport Integrity Bill. It is in the process of being put together and it is about to go to the Attorney-General's Office before it comes out for consultation," Coventry said.
She added: "Within that Bill, it will uphold equality for all as well as good governance and ensure the safeguarding of equal opportunities for all.  It will address the inequalities towards female or male athletes and safeguard them in terms of match fixing, corruption, abuse and anti-doping.
"These concerns and criteria will all be a part of this Zimbabwe Sport Integrity Bill where there will be specific codes of conduct that federations will have to abide by.
"Within the repeal of the SRC Act, the SRC are redefining their roles and responsibilities and one of those roles and responsibilities is ensuring that these codes of conduct are followed to ensure that national sport associations are implementing specific training, and safeguarding and promoting the development of sport."
Coventry also said the ministry was in constant touch with the Confederation of African Football, Fifa and Council of Southern Africa Football Association to resolve problems affecting the country's sports sector.
"The reports that continuously come through on sexual harassment and abuse of power cannot be taken any longer," she said.
Follow us on Twitter @NewsDayZimbabwe