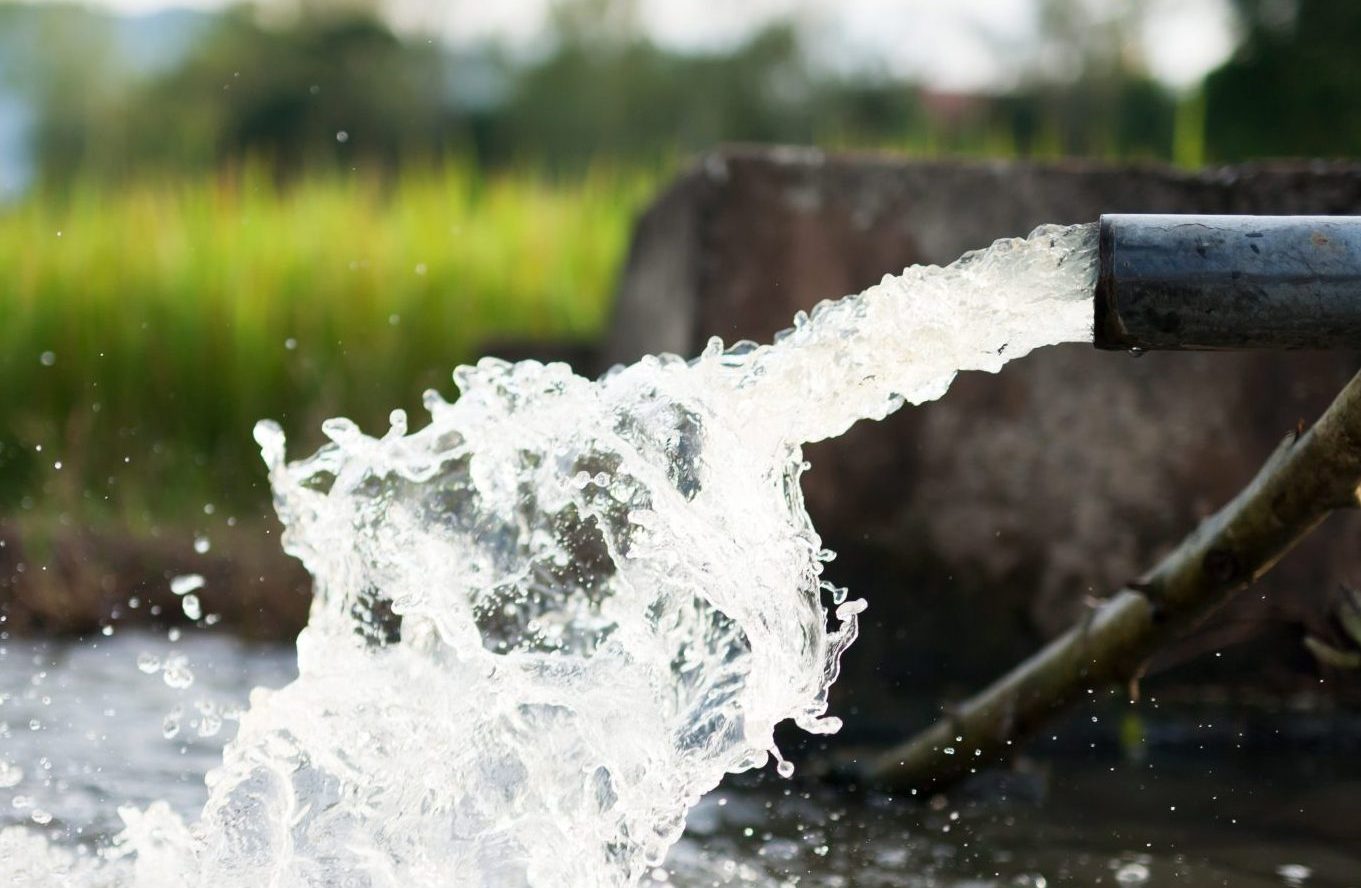 By Cuthbert Mavheko
Every year, March 22 is set aside to commemorate World Water Day. On this day, which was first observed in 1993, the world's attention is focused on the earth's most important resource water.
Water is a basic human right, every human being in the world must have access to safe, clean drinking water and sanitation for them to live a healthy and dignified life.
In respect of the right to water, section 77(a) of the Constitution, states that: "Every person has the right to safe, clean and potable water… and the State must take reasonable legislative and other measures, within the limits of the resources available to it to ensure the progressive realisation of this goal.''
In light of this, it is incumbent upon central government and local authorities to ensure that every man, woman and child in the country has safe, clean and potable water. The bitter truth, however, is that local authorities in the country's urban areas have ignominiously failed to provide safe, clean water and proper sanitation services to enhance the health and social wellbeing of the urban population. Sad to say, this has often exposed urban residents to diseases like diarrhoea.
The following illustrations buttress this pertinent observation: In June 2020, there was a diarrhoea outbreak in Luveve, Bulawayo which reportedly claimed the lives of 13 people and infected nearly 2 000 others. It is widely believed that the diarrhoea outbreak was caused by raw sewage, which contaminated drinking water. In October the same year, about 100 people, mostly children, were treated for running tummies in Mzilikazi, Bulawayo and surrounding suburbs after drinking contaminated water.
The local authority last year recorded 40 cases of the diarrhoea outbreak, caused by contaminated water, in Emganwini suburb. Such outbreaks have, over the past few years, also been recorded in Harare, Gweru, Kadoma and other cities.
Without claiming the expertise or the competence of a qualified environmental scientist for an exhaustive and illuminating analysis of such a wide and complex subject as water pollution, one would, however, not be totally off the mark to conjecture that water pollution is not unique to Zimbabwe, but is actually a worldwide phenomenon.
The World Health Organisation (WHO) designated the 1980s as International Drinking Water Supply and Sanitation Decade. Its goal was to bring about ''safe drinking water and adequate sanitation by 1990 for billions of people in developing countries''.
However, a study published in the magazine Environmental Health a few years ago, says water in many developing countries is not pure and clean as it has been contaminated by synthetic chemicals emanating from the dumping of chemical-laden matter into lakes, rivers, streams and dams.
Seeing that pollution has affected surface water, more and more nations are reportedly turning to underground resrves, which they believe can be depended on to provide pure and clean water.
This year's World Water Day theme: Groundwater draws the world's attention to this hidden water resource that has always been critically important, but has not been fully-recognised and utilised in sustainable development policy-making.
The study published in the Environmental Health magazine further states that many people in both developed and developing nations are now getting their household water from aquifers. For those not in the know, aquifers are vast networks and bodies of water under the crust of the earth, which flow slowly like underground rivers. This underground water comes from surface water, which soaks down through the soil and rock formations, finally emptying into the oceans.
This network of underground water is said to be quite extensive. According to some geological studies, some of this underground water extends as much as 4,8km below the earth's surface. In the top 0,8km of the earth's crust alone, it is estimated that there is more than 30 times the amount of fresh water than what is contained in all the lakes, rivers, streams and inland seas on the surface put together.
This vast reservoir of underground water was long assumed to be safe from contamination, since the water is purified as it passes through layers of soil. However, it has been confirmed that underground water is not immune from pollution. Chemicals from agriculture have reached and contaminated this water. So has infiltration from toxic waste from industrial waste repositories, at times raw sewage can leak out of aging pipes and befoul ground water.
It is no hidden secret that in some countries, enormous quantities of industrial wastes are poured into lakes, rivers and streams. This toxic waste soaks into the ground, thereby polluting aquifers. It has been estimated in scientific studies that up to half of all underground water is contaminated by either disease-producing bacteria or toxic industrial waste.
Researchers have found that pollution of underground water is also caused by such varied "non-industrial" sources as leaks from underground diesel/petrol tanks, lead and cadmium dissolved from water pipes as well as garbage that is dumped haphazardly.
To add insult to injury, rain water can no longer be relied upon as pure and clean. Researchers in the United States say tonnes of nitrogen oxides and sulphur-dioxides spewed into the air by emissions from automobiles, coal-burning power plants and other industrial sources do not stay in the air. Instead, they come down as dry acidic powder or mix with moisture in the atmosphere and come down in rain, snow and fog as nitric or sulphuric acid.
The researchers further state that acid rain or acid fog is responsible for a wide variety of harmful effects that include dead lakes, decimated forests, lifeless soil, aggravated respiratory conditions and other health problems.
Cuthbert Mavheko is a freelance journalist based in Bulawayo. He writes here in his personal capacity.
Related Topics