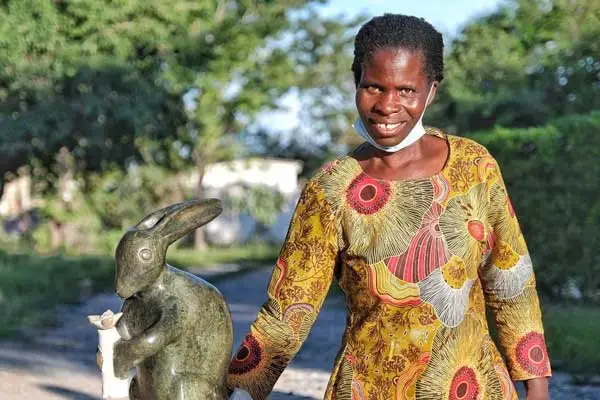 BY TENDAI SAUTA FEMALE visual artists at Chitungwiza Arts Centre have expressed concern over lack of appreciation and motivation in the sector.
In an interview with NewsDay Life & Style, the female artists said there was need for standalone awards and exhibitions for women to fight gender imbalance in the sector.
Simelokhuhle Zibengwa said female artists deserved to be honoured for their exploits.
"I stood my ground at this year's edition of the National Arts Merit Awards, but I feel that if there was a category to honour female visual artists, I could have come tops," she said.
"I encourage women out there to venture into sculpting as there is life in stones. We just need more space and resources," said Tracy Chatsama Tazvitya whose carvings touch on social issues.
Chango Chitoko, who rose to fame through her abstract and fine art of hornbill figurines said: "It is time sponsors and event organisers looked and recognised our works. We have talent, we have what it takes to be at the top."
Multi-award-winning artist Shelton Mubayi said female visual artists needed to be honoured.
Patience Musonza said there was need for more spaces for female artists to showcase their talent.
"My art is usually in abstract form because I prefer being assertive and provoking positive thinking on several issues to do with life," she said.
Musonza's craft is predominantly abstracts of human and animal sculptures in either springstone, green opal, serpentine, rapoko or butterjade.
"My carvings of heads are symbolic of an aunt communicating words of wisdom to her daughters. An aunt is a female fatherly figure and traditionally would keep an eye on his brother's family," she said.
Follow us on Twitter @NewsDayZimbabwe
Related Topics