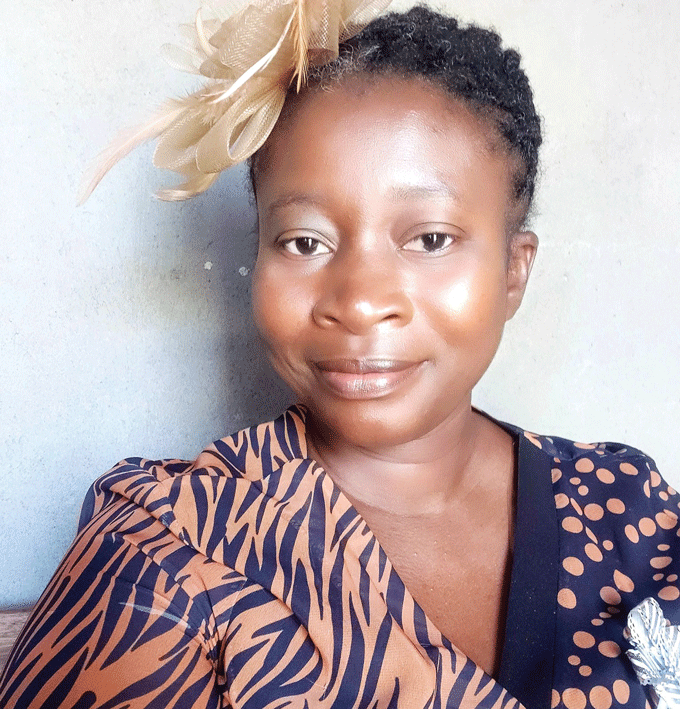 BY Melody Chikono Many things have changed in Zimbabwe over time. These range from the economic to social conditions of the people.
The climate has been changing, hitting agricultural production heavily and leaving many women vulnerable.
The 2021-22 season looks bleak after Zimbabwe experienced a prolonged dry spell between January and March.
Many farmers without irrigation infrastructure are counting their losses.
A recent Famine Early Warning Systems Network Zimbabwe (Fewsnet) report shows that following a period of extended dryness in February, most crops are suffering from moisture stress and complete write-offs are likely for some households in worst affected areas.
It is easy in a patriarchal State like Zimbabwe to notice that women bear the burden of drought and food insecurity. They are the ones who have to wait in queues for food aid, walk long distances  to fetch water and find alternative sources of energy for domestic use.
The situation is compounded by shocks brought about by COVID-19-induced lockdowns.
The situation is made worse by the rising cost of living driven primarily by indexing of prices of basic commodities to the United States dollar.
Unfortunately, the local currency is sliding fast on the parallel market, making life more difficult for the common men.
For Zimbabwe, as many other countries, the effects of climate change have been felt over the years as most households rely on subsistence agriculture for survival.
People have been experiencing, changing weather patterns, heavy rainfall, prolonged droughts, higher temperatures, increased crop failure, livestock loss and increasing food insecurity.
Climate Change is the major driver of poor harvests, livestock losses, lower earnings and food insecurity in Zimbabwe putting pressure on men's traditional role as providers.
In turn, men often turn to alcohol as they try to cope, becoming violent, especially in disagreements with their spouses exposing the nexus between climate change and genderbased violence (GBV) which has often been downplayed.
Experts have argued that resource scarcity, conflicts and displacements caused by environmental degradation deepen existing inequalities and such cases of GBV are often used as a means of reinforcing privileges and control over resources.
Over the years, women have suffered increased violence and harassment during disasters like floods, cyclones and droughts, especially those women from marginalised communities and backgrounds, who face the risks of social exclusion, poverty and structural discrimination.
According to UNFPA, in Zimbabwe, about one in three women aged 15 to 49 have experienced physical violence and about one in four women have experienced sexual violence since the age of 15.
Musasa Project, an organisation dealing exclusively with gender-based issues said it had realised the effects of climate change after the recent Cyclone Idai which left many women vulnerable to GBV.
Musasa Project advocacy and communications officer Rotina Mafume said cases of GBV increased as the disaster exposed women to poverty, hunger, prostitution and teenage pregnancies. with the organisation having reached out to 5 381 survivors of the scourge.
"We realised the after the effects of climate change with the recent Cyclone Idai disaster.
"Women were left more vulnerable to GBV. Cases of GBV increased.
"The disaster exposed women to GBV, poverty, hunger, prostitution and teenage pregnancies. From January 2021 till February 2022, we have reached out to 5 381 survivors of GBV on our toll free, one-stop centres, mobile centres and shelters," she said.
A UNDP 2020 report on why climate change fuels violence against women shows that the impact of climate change also exacerbates violence against women as in periods of prolonged drought, women and girls make more frequent and longer journeys to obtain food or water, which makes them vulnerable to sexual assault.
Thematic lead Climate Change and Energy Governance, Byron Zamasiya said climate change was one of the major drivers of GBV in Zimbabwe.
Some men leave their families and come back accusing their wives of cheating simply because they are stressed.
" If there is a surplus, normally it is  the husband who determines what to sale but when there is drought it's a different story. Climate change causes GBV especially against women," he said
This is coming at a time when the country is reeling under the aftermaths of the COVID-19 pandemic, and Zamasiya said the war in Ukraine meant that many funding organisations were likely to channel their resources there instead of the normal food donations.
This leaves the burden to the government to find solutions to cater for its own people, on the other hand, climate change worsens these effects often forcing rural populations to migrate to urban areas or across borders for example to South Africa.  Female migrants, risks include GBV, sexual exploitation and trafficking.
There have been calls for a humanitarian response that recognises and addresses the disproportionate vulnerabilities of women and girls, including those related to GBV during crises induced by climate change as it has resulted in increasingly larger, complex, and more frequent population movements.
Moline Dekeshe, a farmer in Mudzi, said GBV has often been downplayed.
"Over the years, when there was hunger we believed someone had caused it and instead of looking at it as the effects of climate change people start fighting.
"We have seen early child marriages induced by hunger as families try to survive and a girl child is exchanged for maize.
"Some of these decisions are made by the father without consulting the mother and this causes fights.
"The moment a husband leaves the household and comes back empty handed, fights erupt.
"GBV has usually been perpetrated due to lack of food security in most cases," she said.
Both Zamasiya and Dekeshe believe there is need for gender mainstreaming as a solution to GBV induced by climate change.
They concur that people need to be educated on the effects of climate change, training women to grow short season crops, do other projects that are outside agriculture to allow them to bring food on the table in case subsistence agriculture fails to pay off.
This lifts the burden from the men's shoulders and people live happily despite the effects of climate change.
"Women need to be empowered so that they are able to embark on projects that are not agriculture based.
"It helps them not to entirely rely on men.
"We also have seed banks. These help in avoiding falling back on next season crop when hunger strikes.
Women are the mainstay of the family, when they get into business, they plan accordingly and GBV is minimised.
"Mainstreaming of GBV is also important in all programmes related to climate change.
"People need to be taught to understand that someone is still their husband or wife despite the prevailing situation,"Dekeshe said.
Zamasiya said communities should also come together and revive the zunde ramambo concept so that they have something to fall back on when disaster strikes.
This story was produced under the WAN-IFRA Media Freedom African Media Grants initiative
Related Topics