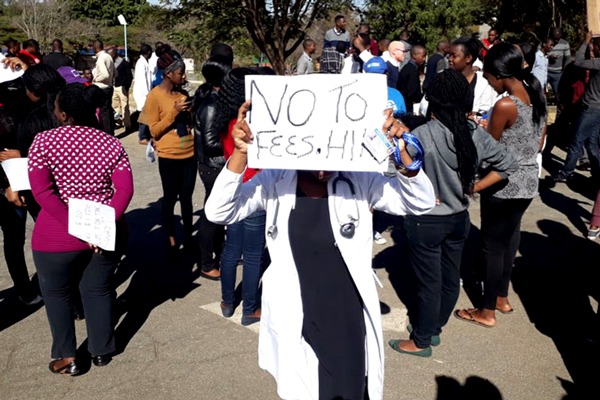 BY PRIVELEDGE GUMBODETE POLICE yesterday arrested ten University of Zimbabwe (UZ) students for demonstrating against the latest tuition and accommodation fees hike.
Anti-riot police camped at the university premises as early as 6 am to disrupt the protest.
Zimbabwe National Students Union (Zinasu) secretary general Joseph Nyamayaro confirmed the arrest.
"Yes, there are students who were protesting against the new fee hikes that were arrested.
The tuition fee has been increased from $19 000 to $50 000 while the accommodation fee which was around $30 000 has been increased to almost $70 000," Nyamayaro said.
"They were taken to Avondale and later to the central police station."
Assistant Commissioner Paul Nyathi said he was not yet privy to the case "l have not yet been briefed on the matter."
Allan Chipoyi, chairperson of Project Vote 263 which has been facilitating and encouraging young people to register to vote is among the arrested.
Related Topics