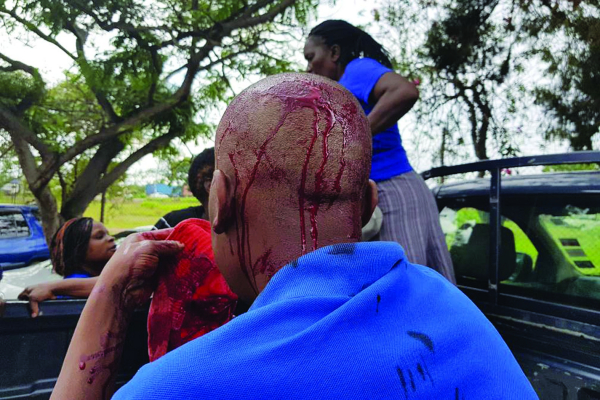 BY KUDAKWASHE TAGWIREYI
THE Zimbabwe Human Rights NGO Forum yesterday called for an investigation into rising cases of politically-motivated violence as the country heads towards the March 26 by-elections.
The country has witnessed a surge in political violence and arrest of opposition activists during campaigns.
About 13 Citizens Coalition for Change (CCC) activists were reportedly beaten in police cells following their arrest in Harare on Friday.
"It is against this backdrop that the Forum urgently calls upon the government of Zimbabwe to take steps to … speak out and condemn all acts of violence in the country, ensure that the Independent Complaints Mechanism Bill is passed into law without delay and launch immediate investigations into the allegations of human rights violations being perpetrated by members of the police and to take appropriate action where it is necessary," the Forum said in a statement.
It said the attacks on opposition supporters were in violation of section 53 of the Constitution, which "entrenches the right to freedom from all forms of torture or cruel, inhumane or degrading treatment or punishment".
"Under section 216 of the Constitution, the country's police service is called to protect and secure the lives of the people and uphold the Constitution and enforce the law without fear, favour or prejudice," the Forum said.
"The Forum accordingly condemns the conduct of the Zimbabwe Republic Police as the premier institution for enforcing the law and dictates of the Constitution in what should be a non-partisan manner, for exhibiting partiality through its targeting of and clamping down on opposition political party leaders and perceived voices of political dissent."
There have been calls against political violence from various stakeholders including President Emmerson Mnangagwa.
Lawyers representing the CCC members told the court on Tuesday that the activists were denied food and water in remand prison. They are still in detention.
Follow us on Twitter @NewsDayZimbabwe
Related Topics