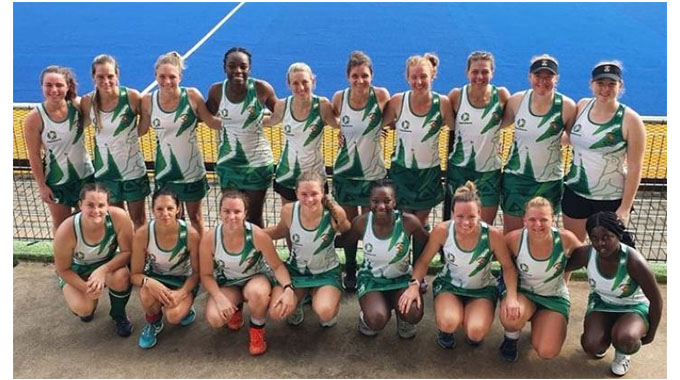 BY MAGRETH RUZVIDZO
Zimbabwe senior ladies hockey team captain Mary Houghton believes that the experience they gained at the recently held Africa Cup of Nations in Ghana will help the team in future competitions.
Zimbabwe finished fourth at the tournament and missed the bronze medal after they crashed to a 3-1 penalty shootout defeat against Kenya.
In an interview with NewsDay Sport, Houghton noted that their performance was good but they needed to work on certain aspects of the game.
"I feel our performance was good and we outplayed most opposition but we struggled to convert goals at the crucial times," said Houghton.
"Our team is very young, so it has gained essential experience and exposure playing in the pressure of tournament conditions."
"We will hope to carry the momentum of this tournament forward and keep working hard to produce good results," she said.
The team managed to progress to the semi-finals after they finished second in their group where they played against South Africa, Uganda and Namibia.
Although they had a bad start following a 3-0 defeat to South Africa, Zimbabwe managed to make amends with a 5-0 victory against Uganda before the 1-1 draw against Namibia.
Their 2-1 loss to Ghana in the semi-finals was a huge disappointment but they were left with an opportunity to fight for a bronze medal.
This has, however, been a fruitful tournament for the team as the Zimbabwe side last reached the semi-final stage at the same tournament stage in 1998.
lFollow Magreth on Twitter
@MagrethRuzvidzo
Related Topics