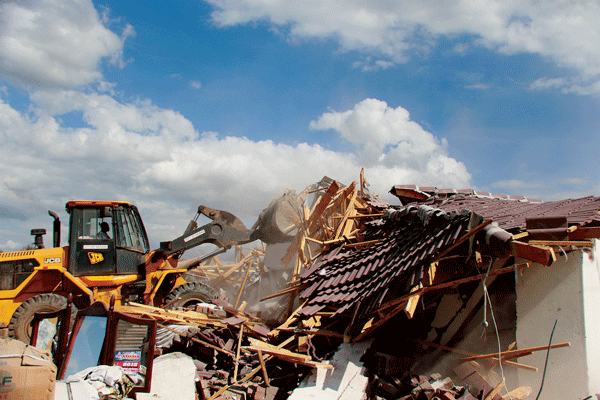 BY MIRIAM MANGWAYA CHITUNGWIZA Municipality has withdrawn its demolition order against illegal structures in the suburbs, following intervention by the Zimbabwe Lawyers for Human Rights' (ZLHR).
On December 31, 2021, ZLHR wrote to Chitungwiza Municipality on behalf of the Chitungwiza Residents Trust, challenging its intention to demolish illegal structures at Unit D shopping centre.
"Reference is made to your letter dated December 31, 2021. We hereby acknowledge receipt of your letter. Please kindly note the response to the issues that you raised in your letter as set out hereunder. We hereby kindly inform you that the published demolition order was withdrawn by the municipality. Accordingly no demolition shall be executed in compliance with it. As stated earlier on, demolition of illegal structures shall be executed subject to the provisions of the Constitution of Zimbabwe and the regional, town and country planning act," the Chitungwiza Municipality responded.
In the letter, ZLHR lawyer Tinashe Chinopfukutwa had argued that the local authority's intention to demolish the structures was in violation of section 74 of the Constitution which requires that it first obtains a court order authorising it to demolish structures.
He also argued that the demolition order did not identify the individuals and number of properties targeted for demolition.
On June 10, 2021, High Court judge Justice Edith Mushore ordered the local authority to stop the demolition of all homes and informal traders' structures for lack of compliance with Section 32 of the Regional Town Country Planning Act and the Administrative Justice Act.
Follow Miriam on Twitter @FloMangwaya