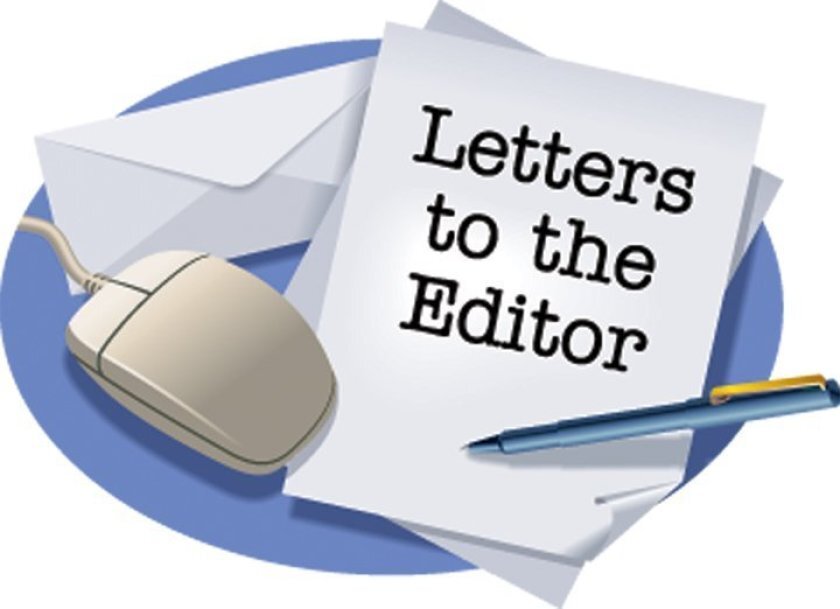 THE situation in which Zimbabwe finds itself is very bad to say the least, as this reminds the citizens of the 2008 hyper-inflationary era.
Already signs of hyperinflation and disorder are clearly visible. It now demands a cool head and humility, especially on the part of President Emmerson Mnangagwa, who has everything to lose if he fails to deliver on the promises he made on assumption of office.
He could have made the situation a lot better had he been sincere in his engagement and re-engagement efforts, but he has failed Zimbabweans.
I see nothing wrong in Mnangagwa humbling himself and getting MDC Alliance leader Nelson Chamisa to the negotiating table to iron out their differences before the situation goes out of hand.
Remember, Chamisa has nothing to lose in this as he will always find pleasure in reminding the electorate about the failures of the Zanu PF-led government.
Mnangagwa must do some soul-searching and take a look at the people surrounding him and see if they are giving him sound advice.
Already the writing is on the wall that the future will be gloomy. If the situation is not corrected right now, there is going to be a lot of suffering among people. At the present moment, there is no hope that Zimbabweans will be able to own assets given the dire economic situation we are mire in. Something needs to be done.-Mai Ruru
Women's participation and their challenges
PARTICIPATION in every decision-making and political process is a fundamental right; it is one of the guiding principles of the Universal Declaration of Human Rights. However, the participation of women in such processes in Africa, particularly Zimbabwe, remains notably low. Their male counterparts dominate every sphere, leaving women with no choice, but to play second fiddle.
According to recent Sadc (Southern African Development Community) Gender Monitor report, some countries have done well in promoting women's representation in the lower house of Parliament, with Seychelles and South Africa at the top (40%), while Botswana and the Democratic Republic of Congo are at the bottom (10%).
The Zimbabwean government has also made great strides in fostering gender mainstreaming by giving women positions in Parliament, but most of them still have limited political power.
According to the Sadc report, women are underrepresented at all levels of decision-making in the public and private sectors — in Cabinet, Parliament, local government leadership, central government, political parties, private sector boards and management, and non-governmental sectors, special public service committees and other institutions in Sadc member States.
It is an observable fact that cuts across leadership positions in the private and public sectors.
Yet, owing to efforts by women who came before us, Zimbabwe has signed up to and put in place laws and policies for equal opportunities in participation in decision-making and political processes, among other rights.
Zimbabwe has also ratified the Convention on the Elimination of all forms of Discrimination against Women and in the Constitution; sections 20, 56 and 80 dwell on issues to do with equality.
Researches have proved that women representation at local  and central government levels is under 5%, especially in Matabeleland South province.
This is cause for concern and there is need for government and other stakeholders to work towards the emancipation and empowerment of women as enshrined in sections 17 and 80 of the Constitution.
The government, on the other hand, should initiate income-generating programmes as a way of empowering women and also there is need for political will among our leaders to involve women in the political processes. –Moreen
Africa, a continent of more hope
AFRICA was once regarded as a continent with no hope. With some of the world's fastest-growing economies, Africa has become the newest destination for emerging markets.
What are the investment opportunities in Africa? Over the past decades, Africa has explored great depths for its rise in economic growth and investment opportunities.
While Africa offers great returns compared to most emerging market economies, it cannot be considered as a solitary performing body.
The continent bears 54 distinct economies that are weighed with challenges and opportunities significant to their economic activities and operating environments — the two most crucial inputs to investment.
These economies have continued to support their nations and the world at large with their natural resources, skills and labour, but what are some of the untapped investment opportunities in Africa?
The continent is incredibly rich in natural resources. It has huge, untapped reserves of natural gas and oil (10% of world's reserves) and largely unexploited hydroelectric power.
It is home to vast gold, platinum, uranium, iron ore, copper and diamond reserves.
Currently, only 10% of Africa's arable land is being cultivated, yet it holds around 60% of the world's arable land.
As such, Africa has become a magnet for foreign direct investment.
The continent has a global comparative advantage in agriculture, being home to more than half the world's agriculturally suitable and highly unused land, and its vast water resources have hardly been tapped.
About 60% of the world's uncultivated land is in Africa, while the continent is only responsible for 10% of the world's agricultural produce.
Agriculture as an untapped investment opportunity is set to be a major growth driver over the next few years, surpassing mining and metals.
South-east Asia has become uncompetitive and expensive for doing agribusiness; it's time for Africa to take advantage of this opportunity.
Reliable and affordable energy lies at the forefront of Africa's pursuits to elevate economic growth and sustain the needs of an increased urbanised population.
Many African nations struggle with high costs, low capacity and constant power outages.
The majority of regions in Sub-Saharan Africa are putting extra efforts into expanding their transport networks. –Mukunda
IN response to Dollarise, Mthuli told,
CHIVASA says: At this moment in time it is wise for Finance minister Mthuli Ncube to dollarise the economy because it has become unbearable to use the volatile Zimdollar. How does he expect people, who earn salaries in local currency, to pay for goods and services which are being sold in foreign currency? The local currency cannot be relied on due to its instability.
IN response to 'US shifting goalposts on re-engagement',
TAURAI MWEPO says: It is the Zanu PF government which has shifted goalposts. When President Emmerson Mnangagwa assumed office in November 2017, he promised that his government would reform, but nothing has changed. The new dispensation was a ruse to woodwink people into believing that Zanu PF had changed.
IN response to Teachers to protest against govt on anti-sanctions day,
NYASHA says: The government is wasting taxpayers money lobbying for the removal of sanctions. It could use this money to fund social services such as education and health. This money could also be used as incentives for teachers. The government has for some years been paying teachers peanuts. It should appreciate the role educators play in the development of the country. For Zimbabwe to boast having one of the highest literacy rates in Africa, it is because of teachers, so asking government to appreciate them is not asking too much.
Related Topics