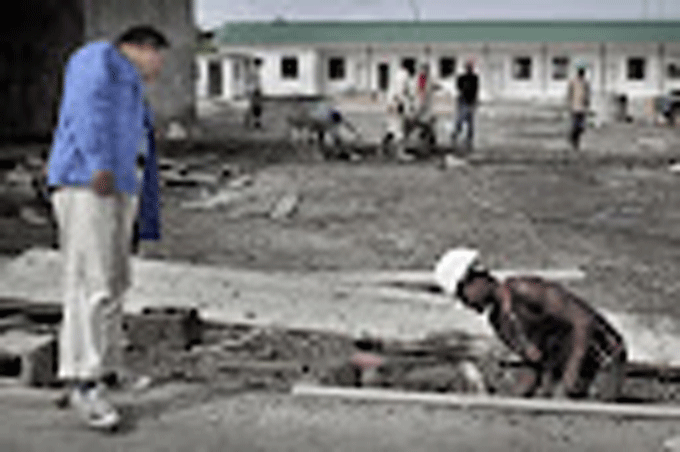 BY PRAISEMORE SITHOLE
MINING associations have joined hands in pursuing labour matters with the goal of exposing alleged politically powerful people protecting Chinese employers implicated in abusing workers.
This comes after Chinese employer, He Chisheng Mike of Yakuts Investment in Matopo, Matabeleland South province, was accused of strangling his employee before dismissing him from work and the matter being reported to the police.
Zimbabwe Diamond and Allied Minerals Workers Union secretary-general Justice Chinhema said the Chinese employers appeared heavily protected.
"The problem with the Chinese is that they are heavily protected. Yakust Investment has been having a lot of problems in the country since it was registered. As associations, we are going to pursue the labour matter," he said.
"We need to join hands and fight for policies which protect our workers in the mining industry. We have to engage the government and the National Social Security Authority (Nssa) and speak with one voice."
"We must pursue the labour matters to conclusion. These Chinese who are abusing our workers are not investors. They are not paid, that is why they are very harsh to our workers. If we pursue the labour matters to the conclusion, those that protect them will run," he said.
Chinhema said government and the Chinese embassy seemed not to worry about small Chinese companies, but once one mentioned big companies, they were quick to respond.
National Union of Mines, Quarrying, Iron and Steel workers of Zimbabwe legal and education training officer Shadreck Pelewelo said Nssa and the police had not done justice on the matter.
"We reported the issue of unfair labour practices to Nssa and they did not respond, but gave a report to the employer. We are suspecting foul play," he said.
However, Nssa nurse anaesthetist Sihle Dewa said the authority dealt with labour issues only, not criminal.
"We sent our report to the employer about the COVID-19 issue. We do not deal with criminal cases," she said.
Matabeleland South police spokesperson Inspector Loveness Mangena said they did not protect criminals.
"We do not protect criminals, I am currently out of office, but I will check to see if the case has gone to court, but I understand a docket has been opened," she said.
Follow Praisemore on Twitter @TPraisemore