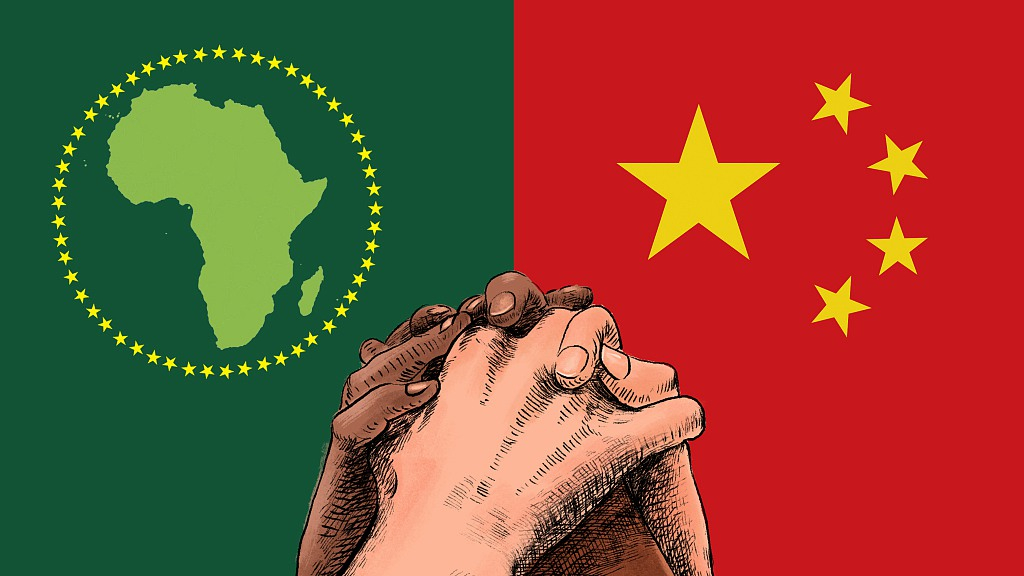 A REPORT recently published by the China-Africa Business Council named the African countries that received the most investments made by the Asian giant on the continent last year.
These countries include middle-income nations, including South Africa and Egypt, and others rich in raw materials, such as Nigeria, Republic of Congo or Zambia.
There were also substantial investments in Ethiopia, Kenya and Tanzania, which are part of the "Belt and Road Initiative", the transcontinental infrastructure megaplan launched by China, highlighted the same source.
Overall, China's direct investment in Africa increased 8% in 2020 from the previous year to the equivalent of nearly US$3 billion, despite the coronavirus pandemic.
The increase reverts the overall downward trend in foreign direct investment in the continent. A report produced by the United Nations indicated that global investment in Africa fell by 16% in 2020.
In the accumulated total, Chinese investment in the African continent reached over US$47 billion, according to the data.
China-Africa Business Council chairman Wang Licheng believes that despite the threat of the COVID-19 pandemic, the economic slowdown, the closure of borders and the issue of African debt, Chinese companies have remained willing to invest in the continent.
Several Chinese State-owned companies are building infrastructural projects such as ports, highways, dams and airports, most under the "Belt and Road Initiative".
According to data from the Chinese Commerce ministry, Chinese private companies are responsible for around 70% of the country's investments in Africa.
The report indicates that in addition to traditional sectors such as infrastructural construction and mining, Chinese companies are exploring new areas, including medium and high-tech manufacturing, in healthcare and the digital economy.
Wu Peng, head of the African Affairs Department at China's Ministry of Foreign Affairs, recently said that Chinese companies were transitioning from a "going to Africa" model to one of "planting roots in Africa".
China is also Africa's biggest trading partner since 2009, when it surpassed the United States.
China-Africa trade, which in 2019 surpassed US$200 billion, dropped to around US$177 billion last year, reflecting the impact of the pandemic. –Rafael Carvalho
IFFs in Africa requires serious attention
POST-COLONISATION Africa is estimated to have lost more than US$1 trillion through illicit financial flows (IFFs).
According to evidence, this figure is roughly corresponding to all of the development assistance obtained by the continent during those years. Now, the African continent is estimated to be losing close to US$50 billion annually in IFFs.
These estimates, however, may not be a true reflection of what's happening on the ground since getting accurate data from all African countries is difficult.
In addition, IFFs are by nature secretive and make it difficult to come up with proper estimates of figures that are being lost. Some of the IFFs arise from proceeds trafficking of drugs, bribery, and firearms transactions.
The amount lost annually by the continent through IFFs, therefore, most probably exceeds US$50 billion by a considerable figure.
As a result, these financial outflows are of significant concern, given insufficient growth, high degree of the poverty level, growing resource needs as well as the varying international landscape of what we call "development assistance".
While the economies on the continent, starting from the turn of this century, have been growing at an average of about 5% per year, the figure is considered hopeful although deficient.
In addition, the advantages of this progress have mostly been limited to those at the top of the income distribution.
Apart from the equity matters that this economic situation creates, it also means that this situation may not be maintainable due to possible social unrest.
Since poverty is still a serious issue on the continent in comparative as well as absolute terms, the number of people existing on less than US$1,25 per day is estimated to have increased from 290 million to 414 million in 1990 and 2010, respectively.
The contemporary developments situation happening internationally, in fact, makes the problem posed by IFFs more acute. The resources that the African continent receives from other partners in the form of "development assistance" are stagnating due to attached preconditions and prerequisites of partners.
Such situations shall push the African continent to look at self-fund mechanisms. This will assist its development agenda and reduce reliance on the so-called "development assistance".
IFFs are also of concern because of their impact on the system of the continent's governance structure.
In order to effectively take the resources out of the continent, it usually contains corrupting of high-profile officials of the State and can maximise since the main doers of IFFs may have the financial muscle to tamper with the proper functioning of regulatory institutions.
As a result, a serious continental-wide prevention mechanism should be considered. -Metassebia Hailu Zeleke
Zim making progress, but slipping on poverty, hunger, access to medical care
A
NEW Afrobarometer Sustainable Development Goal (SDG) scorecard for Zimbabwe shows progress on climate action as well as access to education and electricity.
The Afrobarometer SDG scorecard, which provides citizens' assessments of Zimbabwe's progress over a recent five-year period on important aspects of the United Nations Sustainable Development Goals, also reveals that the country is doing better on gender equality in technology use and on reducing the gender gap in employment, although the overall unemployment rate has remained unchanged.
But Zimbabwe is slipping on poverty, hunger, and access to medical care and clean water.
Trust in State institutions has declined, perceived corruption among these institutions has remained unchanged, and payment of bribes for public services has worsened.
The newly-developed Afrobarometer SDG scorecards highlight citizens' experiences and evaluations of their country's performance on democracy and governance, poverty, health, education, energy supply, water and sanitation, inequality, gender equity, and other priorities reflected in 12 of the 17 SDGs.
These citizen assessments can be compared to official UN tracking indicators.
They present both summary assessments for each SDG — via blue, green, yellow, and red "stoplights" — as well as the data behind these assessments.
Afrobarometer, an independent pan-African survey research network, released scorecards for Zimbabwe and six other southern African countries as part of a series of regional webinars focusing on progress toward the SDGs in Africa.
Speaking at the webinar, Dominique Dryding, Afrobarometer project manager for southern Africa, said the Afrobarometer SDG scorecards provide an additional perspective — one that is usually missing from other sources — that can be compared and contrasted with other indicators and thus enrich the discussion, help identify gaps, and support action to move forward in each country.
"The Afrobarometer SDG scorecards can be used as a complement to existing SDG trackers, by providing the people's assessment of progress towards achieving the SDGs," she said.
All scorecards can be accessed on the Afrobarometer website's SDG scorecards page.
Afrobarometer surveys Afrobarometer is a non-partisan African survey research network that provides reliable data on citizens' experiences and evaluations of democracy, governance, and quality of life.
Eight rounds of surveys have been completed in up to 39 countries since 1999. Round 8 surveys (2019/2021) cover 34 countries.
Afrobarometer's national partners in all regions of Africa conduct face-to-face interviews in the language of the respondent's choice.
In the most recent survey in Zimbabwe, the Mass Public Opinion Institute (MPOI) interviewed a nationally representative, random, stratified probability sample of 1 200 adult Zimbabweans in April 2021.
A sample of this size yields country-level results with a margin of error of +/-3 percentage points at a 95% confidence level. –Mass Public Opinion Institute
Related Topics