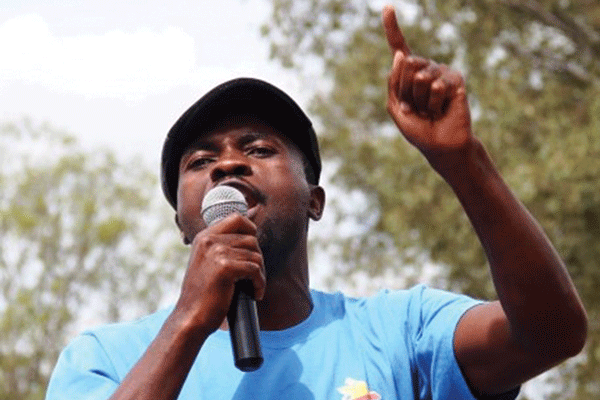 ELEVEN years after the International Convention for the Protection of All Persons from Enforced Disappearance (ICPPED) came into effect to prevent forced disappearances, the vice, defined as a crime under international law, still haunts Zimbabwe.
Dating back as far as the 1980s Gukurahundi, ordinary citizens, opposition and human rights activists and government critics have been victims of State-sponsored forced disappearances.
Some victims of forced disappearances were lucky to resurface with torture injuries, while others like Patrick Nabanyama and Itai Dzamara, among others, have never been seen again following their abduction in 2000 and 2015 respectively.
To the remaining family members, colleagues, friends and relatives, this leads to perpetual psychological torture as their feelings swing between hope and disillusionment.
Oftentimes, State security agents have been cited as committing these heinous crimes with impunity: no arrests, no charge and prosecutions.
Transitional justice groups under the banner National Transitional Justice Working Group (NTJWG) on Monday called on authorities to ratify and domesticate the ICPPED to break the cycle of enforced disappearances to ensure the prosecution of perpetrators.
The ICPPED compels States to fight enforced disappearance in their respective territories. In particular, it affirms the right of individuals to know the fate of their disappeared relatives, and to obtain justice and reparation.
Other relevant international instruments concerning the enforced disappearance of persons are the United Nations Declaration on the protection of All Persons from Enforced Disappearance (1992) and the State of the International Criminal Court (1998).
Enforced disappearance is a violation not only of the rights of the victim, but their families too.
That is why international law recognises that, just like the disappeared persons, families are victims too. Sudden separation, a lack of news, uncertainty and fear of reprisal makes the mourning of a loss impossible and causes indelible suffering.
It is for this reason that we support calls by the NTJWG for the full ratification and domestication of the ICPPED as part of its international obligations to put a stop to the inhumane act of forced disappearances.
This will not only ensure justice but bring closure to such matters.