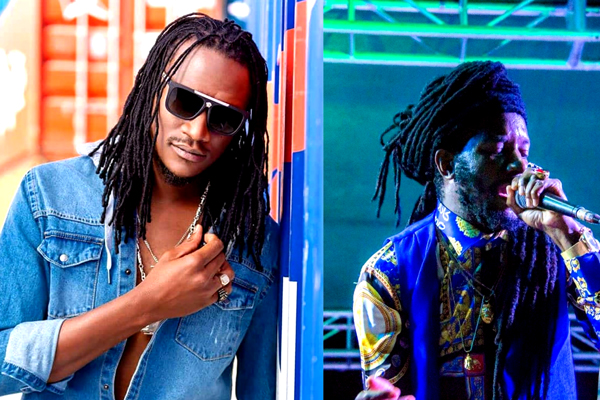 Delmar Kapishe
THE noise surrounding fashion in this day and age is unmistakable. From the lack of a basic fashion sense to taking it too far, celebrities feel the heat from social media. Internationally, fashion has been known to be a key factor in the branding of any artist. Before fans identify with the artist, they often look at the way they present themselves as a portrayal of what they are about. In Zimbabwe, the case has not been any different with the likes of Jah Prayzah, Ammara Brown, Winky D, Ndunge Yut, Trevor Dongo and ExQ having signature looks that some fans even go on to mimic.
Some fashion brands have even associated with some of these idolised artists in order to effectively market their clothing products to the consumers, showing just how influential they are. However, this article is not about how great their impact is, but rather how much this influence has made them a target for sceptical and violent criticism due to social, cultural, religious and to some extent political perspectives and how it affects the society as a whole.
This phenomenon happens even to any one of us who dares to go beyond norms and lines that have been drawn for us by society. We have many of these nasty encounters on our way to work, at workplaces, at the gym, in town, from that creepy man by the street corner and while waiting for that bus which takes too long to come. Most of the time we want to rise above it and embrace our boldness, but when even icons are succumbing to the voices of bullies and social carnivores, it seems impossible a resolution.
Although some celebrities have used this conundrum as a publicity stunt, the likes of Jah Master and his dungarees, others have had to publicly apologise for their choices in fashion. On a very recent incident, Tyra Chikotyo, popularly known as Madam Boss, one of Zimbabwe's artistic and social media sensations, released a public apology on Twitter for wearing a jumpsuit that hugged her curves at the StarFm Music Awards, after she had been bombarded by some of her followers. One follower even wrote: "That jumpsuit made her a sexual nudist".
However, other fans saw nothing wrong with the jumpsuit and encouraged her, resulting in a boost in her confidence as she rocks those jumpsuits. This goes to show how much work needs to be done in society in embracing each other's choices to boost each other's confidence, thereby giving enough room for creativity.
It seems, our society has an idealistic approach to how the artists and people in general are supposed to dress. These perspectives have a way of creating limits as to how far people can go in fashion creativity. Of course acknowledgement of ethics is essential, but the wave goes on to create a jail that doesn't allow for diverse perspectives. Harsh labels such as whore, prostitute and more have been used on one Kikky Badass, a female rapper, who has been successful at rising above the stereotypical thought processes as she inspires an open-minded and out-of-the-box type of sexual confidence through her art. It is somewhat unnerving to find that the same local market, for that kind of content is less brutal if at all when it's done by an international artist. She still has a long way to go in making the stamp stick as far as the general public is concerned because of the rigid cultural and religious beliefs that go against it.
Some of the artists pick out these outfits for the convenience that they have when it comes to their day-to-day hustle. Content creation is a very dynamic field and requires as much flexibility as possible to create the buzzing entertainment that people feed on. Social media has given people access to local and global entertainment, so the content needs to be just as entertaining or even more because the competition is brutal. Some artists sweat in a bid to be at the top of their game in terms of the content they dish out and so they have to pick out their choice of clothing carefully. Some are still trying to balance their financial way around the industry and so have way less options. If we could try to understand the artists before passing a quick undefined judgment, we could get to know more. Some artists have been bombarded for political party affiliation because of wearing clothes bearing the national flag, but that is a subject for another day.
I often wonder why most of our local fashion designers are not recognised internationally aside from the economic factors surrounding this subject and many others. The lack of the progressive way of thinking that accepts and empowers creators in our society to make this a safer place for the designers, artists and next generation thinkers is a huge factor. One of Zimbabwe's top designers, Danayi Chapfika, talks about one of her challenges being how hard it is to get people in Zimbabwe to embrace her sense of style. "I suppose Zimbabweans are a very safe group of people and tend to stick and follow what everyone else is doing", she said in an interview with Prudence Muganiwah in The Standard star profile issue. You might wonder why I chose artists in order to dive deep into this matter. Well, artists inspire the social status of any nation and that stretches to a greater extent into the structure thereof, as we can't separate the state of mind from the end-product.
Zimbabwe has quite a rich cultural background and solid history. It is fair that some are disturbed by the possible eradication of its cultural values. However, fighting change is not what's going to stop it from happening because change is inevitable and it's here.
We have better chances at making culture a part of that change. As an up-and-coming artist with a passion for fashion, I have gone to the extent of doing my own research in order to have a deeper and wider understanding of the field.
I believe that what you wear has a strong effect on the outcome of your hustle and, therefore, your life. It led me to create a dynamic, attractive, stylish and convenient collection of outfits that go with my day-to-day workouts, dance moves and outings while also maintaining a healthy, bold and comfortable look.
My production engineering course is coming in handy in establishing the project so I can create more breathtaking looks and I'm thrilled. I can now look awesome while doing anything, basically.
The vine collection is a very inspirational look for me and I hope it inspires people who love to hustle and create. Stay bold, stay confident and stay awesome. Déléxay
Delmar Kapishe, popularly known as Delmar African Wine, is a Harare-based female artist known for her authentic passionate vocals, explosive live performances and lyrically captivating music.