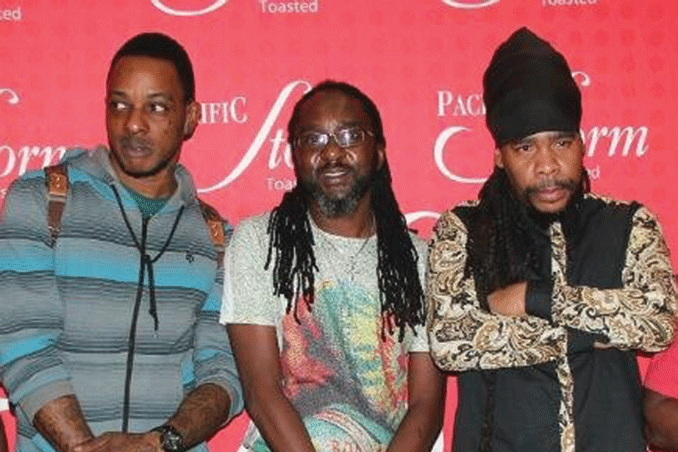 BY SHARON SIBINDI
CELEBRATED local dancehall and reggae group, Red Fox Family, has grown its brand beyond wheel spinning to recording, distribution and offering management services through its Red Fox Wayout Records.
Red Fox Family International chairman Robert Zhuwao told NewsDay Life & Style that they were managing seven local artistes.
"We have built a well-equipped studio, Red Fox Sound that has talented producers, Seku Bee and Flairbeats. We create beats, record, mix and master music all under one roof," he said.
"We have been recording projects since 2019. Our first release was a Dobba Don's album called Gangsta Don. This was followed by riddim compilations Walk Up Riddim, Early Juggling Riddim and Spotless Riddim, some of which consisted artistes from Africa and the Caribbean Islands."
Zhuwao said all the released projects were available on digital platforms.
"We continue releasing singles from our artistes almost on a monthly basis which are receiving good airplay on radios especially for Savanfriq, Crazy E, Silencer Zimbabwe and Dobba Don," he said.
"So far, the five local artistes have done well. They have a combined discography of more than 150 songs recorded. The unfortunate drawback has been the prevalence of COVID-19 which brought live shows to a halt."
He said artistes under his stable were also collaborating with singers from across the region.
"Crazy E and Savanfriq have each recorded tracks with Mudy Best, a Tanzania-based artiste. Crazy E and Dobba Don have also been invited to participate in a riddim compilation from Uganda.
"Savanfriq has completed recording a video for the track Nhamo. Silencer Zimbabwe finished recording a project with Gary Tight titled Mhuka Huru and soon will be working on the remaking of Willom Tight's Hodzeko album.
Zhuwao said he covered many genres either as a promoter or artist manager during his 31 years in showbiz.
"I have managed big names in sungura, rumba and reggae-dancehall. Having started out as a DJ in my youth, any DJ's dream is to own their club, a dream achieved with pride," he said.
Zhuwao said when he started deejaying after he bought Red Fox Hotel, his goal was — to rewrite history, create employment for the youth and expose talent from a deejaying and live music performance perspective.
"Having been formerly one of the most racist hotels (Red Fox Hotel) in Harare, I opted to model it around reggae-dancehall because I wanted to draw on the connection of Africa's past history of slavery and combine the cultural linkages," he said.
"When I started the deejaying part, reggae-dancehall was stereotyped as music for the lower class. So, we set out to take it uptown. The deejays that were nurtured by Red Fox have made it and are employed on some local radio stations while those on the club circuit had been doing well pre-COVID19 era."
Follow Sharon on Twitter @SibindiSharon