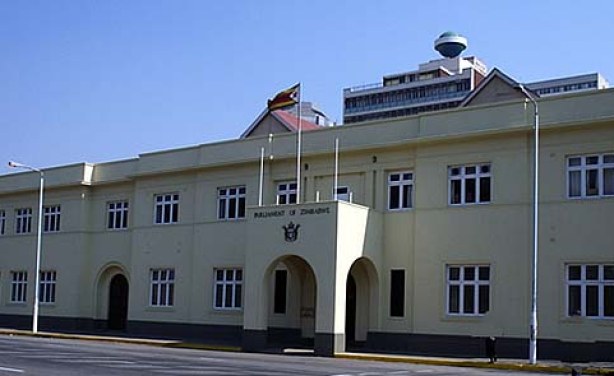 BY PRAISEMORE SITHOLE
PARLIAMENT is currently gathering views of the public on the Guardianship of Minors Amendment Bill, which if successfully enacted will deal with issues of guardianship and custodianship of minors.
Chairperson of the Justice, Legal and Parliamentary Affairs Portfolio Committee, Misheck Mataranyika said the law would also allow either parent to get custody of a child pending a court order in case of separation.
"The Guardianship of Minors Amendment Bill is trying to address and align some laws with the Constitution, where we are saying both parents should share the rights and responsibilities of guardianship," Mataranyika said during a virtual public hearing.
"No one should have an upper hand over another during separation. In any decision concerning the child, both parents can consult each other and a consensus must be reached. This is the correct constitutional dynamic which this Bill is attempting to align with," he said.
The country's custody laws stipulate that pending a court order; the custody of a minor child is automatically given to the mother.
Legal think-tank, Veritas said: "It will be noted that the Act did not abolish the common-law rule that the father is the dominant parent whose decisions on custody and guardianship prevail over the mother's.  It modified the rule so as to give the High Court a deciding role in the event of a dispute between the parents (but only if the mother applied to the court) and to give the mother custody of her children in the event of separation, until the court orders differently.  But under the Act the father was still the dominant parent. This remained the position until 2013, when the Constitution changed it."
Veritas said the Constitution has many provisions enhancing the rights and status of women, including section 80(2), which stipulates that women have the same rights as men regarding the custody and guardianship of children.
"The Constitution has, therefore, abolished the common-law rule that the father was dominant, and the Guardianship of Minors Act must be amended to reflect this.
It seems that the object of the Bill is to bring the Act in line with section 80(2) of the Constitution.
"We say 'it seems' because the Bill does not have the usual memorandum explaining its objectives and the effect of its provisions — which is a pity because some of the Bill's provisions are not entirely clear," it added.
Follow Praisemore on Twitter @TPraisemore