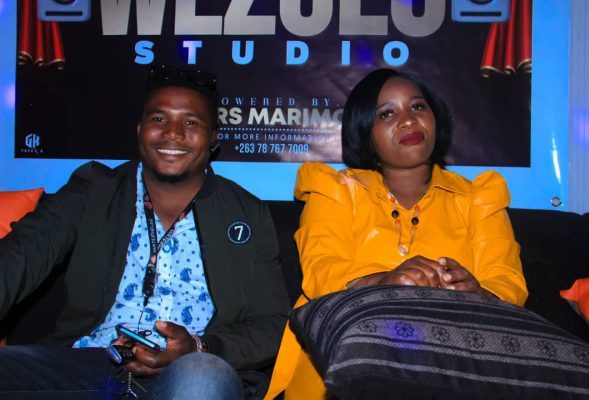 BY WINSTONE ANTONIO
IN an effort to unite and uplift untapped talent in the mining town of Chegutu, Wezulu Studios has partnered with well-wishers Forget Sakala and wife Linda to produce the Mrs Marimo dancehall riddim that features more than 40 rising artistes.
In an interview with NewsDay Life & Style, Wezulu Studios co-founder and producer Promise Wezulu said riddims were powerful instrumentals that united different artistes across genres.
"Chegutu has a lot of talent, but lacks opportunities and exposure to showcase it. We are going to try our best to expose such talent to the world through several initiatives in partnership with those who share the same vision with us like the Sakala family," he said.
"At Wezulu Studios our efforts are also to connect artistes across genres, both rising and established through different missions and this Mrs Marimo riddim to be launched on September 5 is the start of many projects that are in the pipeline."
Wezulu said Chegutu had the potential to shake the showbiz scene, adding that they were open to all artistes seeking to record good music.
"I believe as Mashonaland West province we are the best in everything that we do, so this riddim is testimony to that," he said.
"Those who want to have a feel of our productions, can follow our works on different social media platforms. On YouTube its wezulu tv, Facebook it's wezulu studios and Instagram it's wezulu media."
Sakala said there was a need to inculcate a culture of uplifting rising talent in communities, if resources permitted, to realise their potential.
"Artistes through their crafts play a critical role in society as they inspire citizens and communities in both difficult and happier times. To this end, we understand that some of them will be experiencing difficulties to even raise the money to record their music," he said.
"We have that in mind and that is our reason for coming on board as a way of giving back to society without any expectations but upliftment of our talent in the community and help the growth of the music industry."
Other artists featured on Mrs Marimo include Noblo, Junior Pee, Dracullah, Villah, Killer 1, Ras Kidi, Musharukwa, T Gold, Dancoman, Bule Hove, Isen, I Man, Chakawandoda, Cremmo, Prince Promie, Sklyer, Alibouy, Sparow Tingz, E fire, Action Fire, Eye Shyn, Tee Zox, Nisha EMC, Sample EDC, Jacks Man, I Shynie, Jackson Fire, Kuku Master, Quagmire, Roxman, Patrah, Love Kiddy, Pressure Man, Squasher, Supper Man, Sky King, Silvester, Susman, T Man, Tyson Skyler, Young Ganaz, Montego, Jah Nex, Maff 10, Luvha Dee, King Clot, Prechard and Bee Man.
Follow Winstone on Twitter @widzoanto