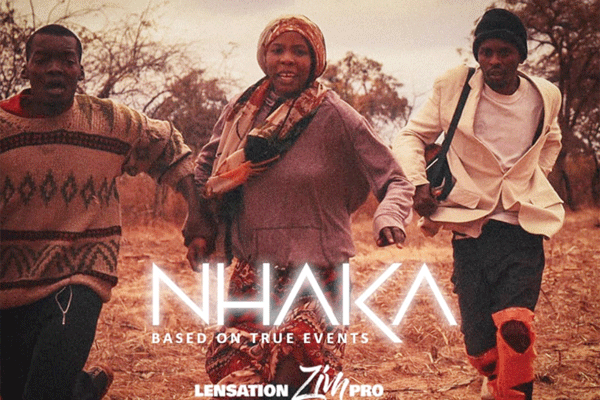 BY PRAISEMORE SITHOLE
MIDLANDS' three film production houses, 054tv, Lensation Zim and Zickmultimedia have partnered to produce a movie titled Nhaka set to premiere on September 1.
The movie was written and directed by Takudzwa Musadza while Mildred Wachenuka was the executive producer.
"Nhaka is a Shona word for inheritance, so in the film you will see the fight for inheritance between two different families. Expect good quality and talented new faces that make the production so refreshing," Musadza said.
"The film was shot in the Midlands province, 054tv has been working tirelessly to match international standards of production and Nhaka is one of the best feature films you are yet to see in Zimbabwe."
He said Midlands films were not appreciated much.
"One of the challenges we face as filmmakers originating from the Midlands province is lack of appreciation compared to those in Harare or Bulawayo," he said.
Musadza said the movie's synopsis revolved around a boy, Isheanesu, who grew up living with his father and two sisters.
He faced challenges after the death of his father when an unknown brother came into the picture to claim the inheritance from the deceased father.
He said the movie's cast includes the likes of Tawanda Sibanda, popularly known as Pasto Tee, Kudakwashe Jeke, Tabby Nyoni, Allen Ngwenya and Simbarashe Gwawawa of the Pazimuti fame.
Follow Praisemore on Twitter  @TPraisemore