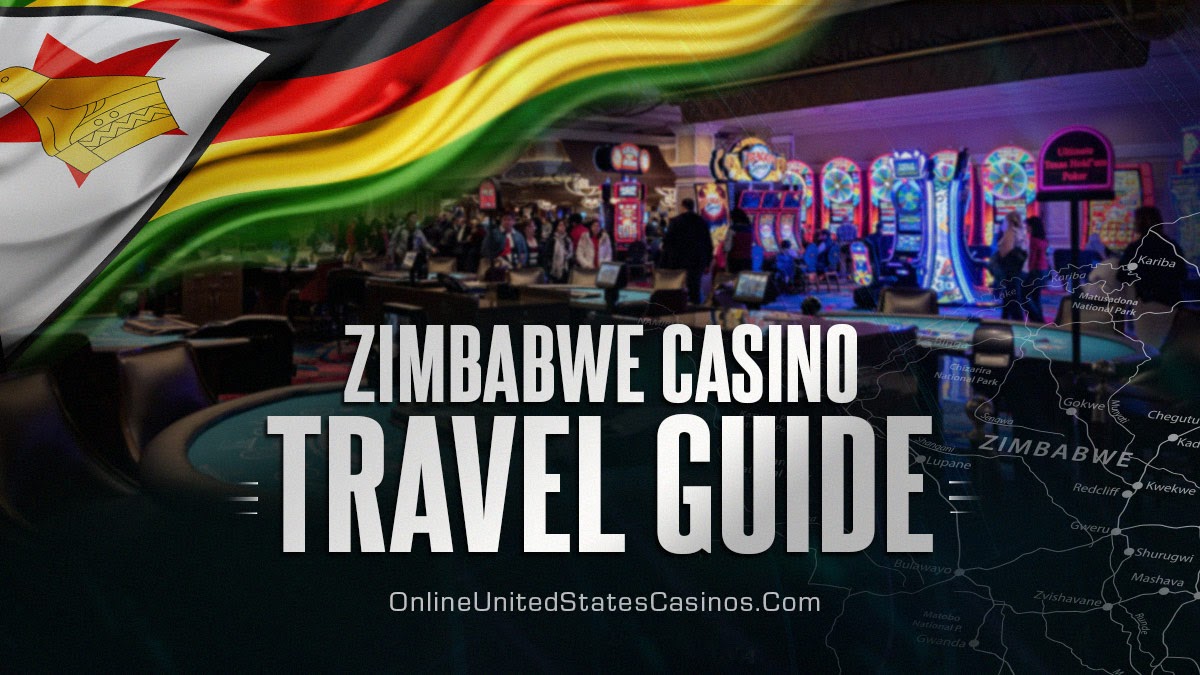 Zimbabwe is home to over 20 casinos with restaurants, hotels, live shows, and casino games. So if you're thinking of visiting this beautiful country and enjoying some casino action, you won't be disappointed. Besides that, the country has such magnificent scenery that will marvel your eyes. 
Once you hit the casinos and have a blast making new friends and stacking chips, you'll want to break the cycle by having a wandering adventure. Some places you can visit include the Hwange National Park, Gweru Antelope Park, Khami Ruins, Nesbitt Castle, and the breathtaking Victoria Falls. If you are in the mood for just relaxing indoors, you can always play international online casinos and spin some reels online.  
Kingdom Hotel and Casino
Kingdom Hotel & Casino in Victoria Falls, Matabeleland, North of Zimbabwe, is open daily from 10 am. There are 54 slot machines and 6 table games on the casino's gaming floor. If you prefer to play on a budget, there's no need to worry because the bet limit for both slots and table games is low.
The hotel has an architectural design that resembles the incredible ruins of Zimbabwe. Its interior is just as glorious as its exterior, with brilliant designs and exquisite rooms. Each room has a private bath, satellite T.V., phone, safe, and a coffee machine.
Manica Sun Casino
The Manica Sun Casino in Mutare is located at the Africa Sun Amber Hotel. The casino has a large gaming area with 47 slot machines and live table games from the best software providers. It provides a beautiful ambiance to all its guests and first-class customer service.
Once you walk in, the staff will welcome you warmly, and you can start admiring the heritage architecture and unique design elements of the casino. As much as Manica Sun appeals to high-end clients, it's also an excellent place to stay if you are on a budget. Their standard rooms are affordable and come with Wi-Fi, a T.V., and a small minibar with just a few snacks.
Regency Flamboyant Hotel
The Regency Flamboyant is a luxurious hotel in Masvingo. With 106 luxurious rooms, including presidential, executive, and standard suites, some amenities and services to enjoy include daily newspapers, plush bathroom towels, fridges, and air-conditioning. The hotel also has a conference venue with first-rate boardrooms.
Regency Flamboyant has a casino with over 40 video slot machines and 6 live table games, including 2 Roulette and 2 Blackjack tables. The table games have a $1 minimum bet, and the cashier accepts all major currencies, including the British Pound, South African Rand, and Botswana Pula.
Caribbea Bay Hotel and Casino
The Caribbea Bay Hotel & Casino is located in Kariba and welcomes its guests to the lapping shores of Lake Kariba. The hotel has 83 rooms of various sizes, each with an en-suite bathroom, an overhead fan, a desk, and an air-conditioning system. There are also babysitting services, a curio shop, same-day laundry services, two swimming pools, monkey bars, and many other amenities.
The hotel also has a casino with various slot machines and live table games such as Blackjack and Roulette available to players. Once in a while, the casino hosts tournaments for Poker and Blackjack, so if you're confident in your skills, why not give it a try. There's also a progressive jackpot for those players eyeing big wins!
Other Interesting Places You Should Visit in Zimbabwe
You should not miss out on the chance to see the spectacular Victoria Falls. The Falls is so magnificent that it is one of the world's seven natural wonders and is also a heritage site under UNESCO. The Falls majestically divide into minor falls such as the Devil's Cataract, Rainbow, Horseshoe, and Armchair Falls. The Victoria Falls is a visit you are not going to regret at all!
One of the most beautiful parks in the world, the Zambezi National Park, is right on the doorstep of Victoria Falls. This park is divided into two distinct sections, the most famous one being a 50 km riverfront with picturesque reed islands and bubbling rapids. It is ideal for bird watching, and some of the notable bird species you can see include the Rock pratincole, African finfoot, Schalow's turaco, and Slaty Egret.
Enjoy Zimbabwe's Casinos and Beautiful Nature
If you are a casino fan looking for the perfect destination that will satisfy your gambling appetite and desire to explore, then Zimbabwe has it all. The casinos are action-packed with exciting games, and the places you can visit will leave you wanting to see more. Also, you can interact with the indigenous tribes and learn more about the African culture and even carry a souvenir back home other than the amazing memories.
Author Bio
Hi! I'm Bryan, and I'm a passionate & expert writer with more than five years of experience. I have written about various topics such as product descriptions, travel, cryptocurrencies, and online gaming in my writing journey. The latter is one of my favorite topics, and you can find some of my premium casino content at OUSC.