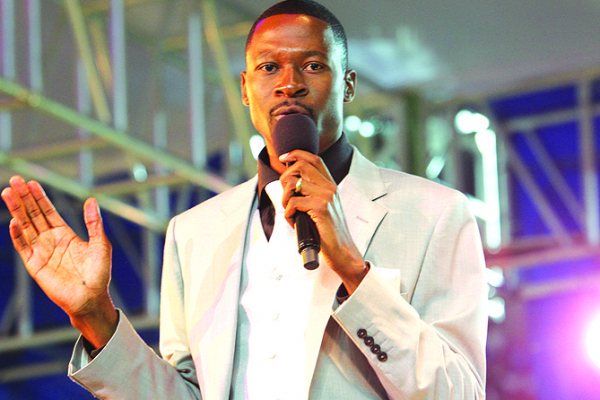 By Gibson Nyikadzino
THE State-church relationship in Zimbabwe has been an acrimonious affair in both the colonial and post-colonial epochs.
Overall, there has been little agreement between the two entities as their foundations diverge. Politics and the pulpit in post-independent Zimbabwe have shown inter-changing signs of mostly little agreement. On the other side, to some African traditional apostolic sects, this relationship has been anchored on "scratch my back I scratch yours".
In situations where a wrinkled State-church relationship emerges, given latitude, government has often used power politics to subdue the religious leaders. The suspicions about the uneasy State-church relationship in Zimbabwe go way back to the early 1980s when the Roman Catholic Church's Gukurahundi report made unsettling revelations about the role of the State in the post-independence disturbances in Matabeleland and Midlands provinces.
This relationship is at times expressed through hard power or soft power dimensions. This appears to be seen in this week's volte-face by United Family International Church (UFIC) founder Emmanuel Makandiwa, speculatively, which has faint footprints of the State's use of subtle or soft power to make preachers endorse government initiatives for an envisioned outcome.
Hard or subtle power, Makandiwa is not the first one to face the State's craftiness and the preponderance of incumbency.
In 2007, a pastoral letter by Zimbabwe's nine Roman Catholic bishops circulated at Easter calling for an end to State oppression angered the late former President Robert Mugabe.
Mugabe's critic Archbishop Pius Ncube made clear his intentions to "lead" a popular uprising against the incumbent. State media described the bishops as "leaders of the settler church".
With speed, Ncube was exposed as having broken his vow of celibacy after "video and photo evidence showed" him allegedly having sex with a married woman. That was the beginning of his end!
Mugabe also dismissed criticism directed at him by South Africa's archbishop Desmond Tutu in 2009 as "nonsense, devilish talk", adding that Tutu is a "little man".  Tutu had attacked Mugabe for his poor human rights record, increased heavy-handedness and economic mismanagement.
Coincidentally, the waning of Ncube's fame occurred simultaneously with the birth of charismatic pentecostal teachings by preachers among them Nigeria's Chris Oyakilome and his Christ Embassy church, which has many branches in Zimbabwe and also Makandiwa among others. A few years later, Walter Magaya's Prophetic Healing and Deliverance Ministry, Uebert Mudzanire's (Uebert Angel) Spirit Embassy and Panganai Java (Passion) emerged.
The charismatic leaders entered the stage with new gospel dimensions different from that of the Catholic Church because they were more of business leaders, motivational speakers and their ventures earned the moniker, "gospreneurship", keen on amassing wealth. Alternatively, the State did not interfere much with the trajectory taken by Makandiwa, Magaya and Mudzanire except that this non-interference was a long rope to entangle themselves.
While Magaya on one hand had episodes of rape allegations leading the victim to "clear" his name and contravening the Medicines Control Act, Mudzanire on the other hand was in trouble with Reserve Bank of Zimbabwe (RBZ) officials for his miracle money sermons and allegations of extramarital affairs. Mudzanire later left Zimbabwe.
Both Magaya and Mudzanire have some known "dirty" histories lingering over their lives. Unlike Magaya and Mudzanire, Makandiwa has never been linked with dirt and filth. He has lived a "clean" life without known marital scandals.
Rarely have there been incidents in Zimbabwe in which Makandiwa and Magaya endorsed each other's prophecies. In 2014, Makandiwa "prophesied" warning politicians and citizens against conducting mass protests. Magaya later endorsed Makandiwa's "prophecy".
State media viewed the "prophecy" as a call for peace which both Makandiwa and Magaya were keen to see in the country. The State always has a way to turn issues and things in its favour.
However, when the State is under attack, its media apparatus and government apparatchiks, as per custom, descend heavily on critics. Last year, Information minister Monica Mutsvangwa described Roman Catholic Church's Archbishop Robert Ndlovu as "evil minded" and accused him of fanning ethnic divisions. She further made comparisons to the role of the church in the 1994 Rwandan genocide.
For all his cleanliness, Makandiwa's path to "more scientific research" as a determinant for the administration of the COVID-19 vaccines became his weakest link. Having assured his followers that they will be "spared" from the virulent disease through prayer and divine protection, he later recanted his statements after being privately called to order by the State. His vow that he would rather "die" than take the vaccine along with his "children" has proven a futile exercise in his bid to defy government.
The timing of Makandiwa's Sunday statement, just after Finance minister Mthuli Ncube had said government paid for delivery of 6,5 million more vaccines; make the "messenger" of the Most High a man between a rock and hard place.
Reflectively, Makandiwa's ministry has many people who are more business-minded than they are theologically inclined. Most of his lieutenants have business interests in Zimbabwe and are attached to certain industry sectors. It has also been reported that he has business interests in the mining sector and hence, is not ready to risk attacking vaccines and have his business interests messed up.
With companies now making it "mandatory" for employees to get vaccinated, this has a direct impact on Makandiwa's business allies and followers. His formally employed "children" (followers) in the health, security and teaching sectors are also among those affected by the government's mandatory vaccination order.
It is important that people do not rule out that Makandiwa might have been communicated to by the State, as it has done mostly in the past, so that he makes his vaccine position "clearer" and not impede State plans. This is best explained in how State media carefully carried his "vaccine endorsement" story. State media was careful not to infuriate Makandiwa's "children" by the use of scare-mongering and combative language as it did against archbishops Ncube and Ndlovu in the past.
Makandiwa has been left vulnerable over his position on vaccines. From not believing in vaccines to endorsing them, he certainly has spoken against his conscience. However, people tend to change their views when they receive new information. To this end, Makandiwa will go in history, mostly, as an infidel to himself. Among his contemporaries such as Mudzanire, Magaya and Java, he is the only one who might have been "independent" minded.
Renowned 16th century preacher and reformer Martin Luther once said: "I cannot and will not recant anything, for to go against conscience is neither right nor safe. Here I stand, I cannot do otherwise. God help me. Amen."
For Makandiwa, it was not good for him to speak against what he believed in.