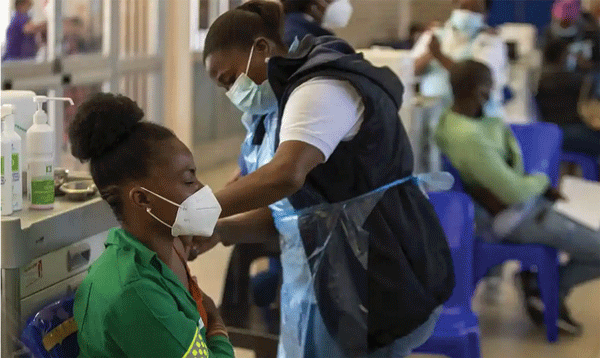 IT is crucial for the Sadc to encourage all member States to develop, publish and promote national vaccine acquisition and rollout plans and procurement strategies, detailing concrete measures to ensure non-discriminatory access to vaccines to all in the region.
Kaajal Ramjathan-Keogh
"Although progress is being made, many African countries have barely moved beyond the starting line. Limited stocks and supply bottlenecks are putting COVID-19 vaccines out of reach for many in this region. Fair access to vaccines must be a reality if we are to collectively make a dent on this pandemic," says Matshidiso Moeti, the World Health Organisation (WHO) regional director for Africa.
Less than 2% of the 690 million COVID-19 vaccine doses administered globally as at April 8 were in Africa, where most countries received vaccines from only some 11 weeks ago and in small quantities. Across Africa the pace of vaccine procurement and roll-out continues to be painfully slow, and in southern Africa the majority of countries are yet to vaccinate even 1% of their populations.
According to the Africa Centres for Disease Control and Prevention's chief, John Nkengasong, African countries have used up nearly 60% of their COVID-19 vaccines. This equates to 22,4 million vaccinations. A single dose has been delivered to 1,48% of the continent's population and only 0,4% are fully covered.
African countries are receiving vaccines via three avenues:
Covax, the global facility led by the WHO, Gavi, the Vaccine Alliance and the Coalition for Epidemic Preparedness Innovations.
Most of the vaccine supply is through the Covax facility, but this needs to expand to include the other methods of acquisition in order to procure sufficient doses.
Last week, the International Commission of Jurists (ICJ) released a briefing paper, The Unvaccinated: Equality not Charity in Southern Africa, which sets out the obligations of every Southern Africa Development Community (Sadc) member State, both through individual action and acting collectively through the Sadc, to realise the rights of all people to health, to life and to an equal benefit from scientific progresses individually and through international co-operation and assistance.
To ensure equitable access to COVID-19 vaccines across all Sadc countries the briefing paper makes several recommendations, including that:
The Sadc secretariat should facilitate subregional COVID-19 vaccine procurement and distribution between the member States;
The Sadc secretariat should provide clear guidance to the member States on their human rights obligations pertaining to vaccine access; and
Sadc should engage in visible advocacy measures in support of the World Trade Organisation Agreement on Trade-Related Aspects of Intellectual Property Rights waiver proposal.
The ICJ's briefing paper stresses that Sadc member States have human rights obligations both to their inhabitants (citizens and non-citizens alike) as well as to those of other States, including non-Sadc member States. There is a need for vastly improved coordination and co-operation facilitated, in part, by Sadc and this is not only politically and morally urgent, but required in terms of international human rights laws and standards to which the States of the region have committed themselves.
The ICJ was encouraged to observe that, subsequent to the publication of the report, Sadc convened an extraordinary meeting of ministers of health on May 11, which came up with recommendations to mitigate the spread of the pandemic in the region.
At this meeting, the chairperson of the Sadc ministerial committee on health, Doutor Armindo Tiago, stated that there was still need to strengthen and reinforce joint plans to ensure the availability of COVID-19 vaccines. He urged member States to remain engaged in the fight to reduce an increase in cases and mortality caused by the pandemic. Tiago recounted challenges facing member States, such as receiving vaccines in very limited quantities, making it difficult to plan vaccination roll-out; and the short shelf-life of vaccines, which undermines proper and effective vaccination processes.
These are some of the positive recommendations made by Sadc ministers at the meeting:
Member States should vaccinate Sadc "citizens" residing in their territories including, but not limited to diplomats, migrants, students, and those residing along the borders;
The regulatory capacity of national regulatory agencies should be strengthened to allow the conducting of vaccine assessment and the issuance of emergency use authorisations;
Governments should proactively counter mistrust and vaccine hesitancy;