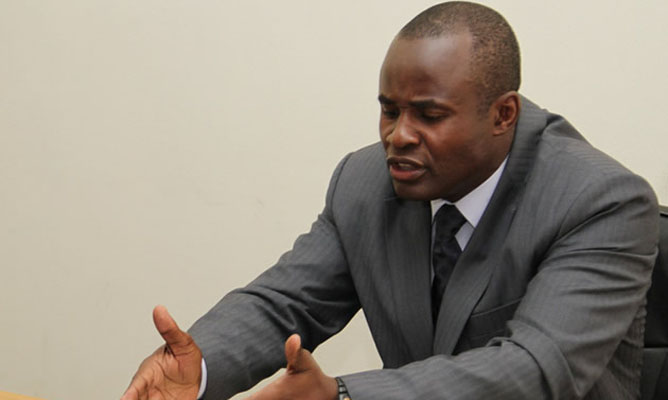 BY MOSES MATENGA
OPPOSITION Members of Parliament have threatened to sue the government for failure to provide them with residential stands, as they accused the ruling Zanu PF party of politicising allocation of farms.
Norton MP Temba Mliswa (Independent) threatened to sue the government for failure to meet its side of the bargain in the allocation of residential stands to MPs as per contractual agreement.
Southerton MP Peter Moyo (MDC-T) accused Lands ministry officials in most districts of being Zanu PF activists who were making it difficult for the opposition members to benefit from the land reform programme.
This is despite the refusal by MDC members  to participate in the land redistribution programme at the turn of the century.
"The Minister of Lands, Agriculture, Fisheries, Water, Climate and Rural Resettlement should take a proactive action pertaining to the land redistribution," Moyo said during a question-and-answer session in the Lower House on Wednesday.
"We do not want a situation whereby we have the mentality of the G40 scenario where opposition members were denied land in their motherland.
Moyo added:  "I am saying, we have applied for land in different districts as the opposition and they have not responded to our applications.
"…lands officers must be professionals.  Those people are party activists, they are denying us. Why is land being politicised?"
Lands minister Anxious Masuka, however, said there was no policy which discriminated along political party lines.
"Certainly, there are issues of clarification that are required.  The application form, in our view, is fairly straightforward and does not request one to indicate their political affiliation," Masuka said.
MPs questioned why the government was taking long to allocate them land after a deal was entered into in the previous Parliament.
Local Government deputy minister Marian Chombo said: "Right now, we do not have enough financial muscle to be able to do the servicing.
"In the meantime, we have been in discussion with the Speaker of Parliament to see if they can service the stands and hand them over to the 9th Parliament.
"So, definitely, you are going to get your serviced stands because we do not want to make the mistake that we did in the Eighth Parliament.  It is an issue that lies with both the ministry and Parliament."
MPs argued that most of them were living like paupers, especially those who would have left Parliament because of failure by the government to meet its side of the bargain. Mliswa gave the government a seven-day ultimatum to sort the land issue or else he would take it to court.
"You must respect contracts in this country as a government. It cannot be a government that does not respect contracts. It is a contractual obligation which must be met by the State.  So, within seven days, speak to the (Local Government and Public Works) minister (July Moyo) and say that I am sending you to court and I cannot be expelled from any party by the way."
"This does not put you in good light with the public when you cannot honour Honourable MPs." Mliswa fumed.
"Where is our honour when we have nowhere to stay?  Where is your honour when you are totally dishonouring everything that you say?"
Chombo blamed inflation for eroding   the value of money allocated to service the MPs' stands.
Follow Moses on Twitter @ mmatenga