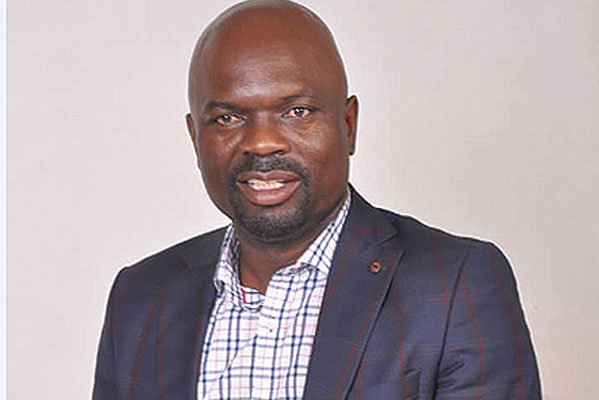 By Desmond Chingarande
There was drama at the Harare Magistrates' Court yesterday after State witness Robert Matoka was arrested just after testifying in a case where Zifa president Felton Kamambo is being accused of bribing his way to the top football post.
Matoka, who appeared before magistrate Bianca Makwande, was arrested as he left the courtroom.
He had accused the police and former Zifa president Philip Chiyangwa of conniving to cook up a case against Kamambo and disowned statements nailing the Zifa boss which were attributed to him.
He was then dropped as a State witness and is now being treated as an accomplice as he was Kamambo's campaign manager, who allegedly had a role in bribing Zifa councillors to vote for him.
Matoka was declared a hostile witness by the State after he disowned statements attributed to him, claiming that he only signed them under duress.
He claimed the statement had been prepared by Chiyangwa.
Prosecutor Michael Reza argued that Matoka was an accomplice and that by departing from his earlier statements, he had become a hostile witness and, therefore, lost immunity.
Matoka was quizzed on whether the mobile phone number that was used to send money to members of the Zifa electoral college was his and whether he had sent the money to 15 Zifa councillors, to which he said the beneficiaries were 21.
He told the court that the affidavit was constructed to nail Kamambo.
"That is the statement, I found it written already. I am against the assertion that the money was for bribe, it was for their transport allowances. The person who wrote this statement had oversight because there was no US dollar EcoCash," Matoka said.
"By the time I arrived at Chiyangwa's office, I found this document written and only appended my signature without reading much."
The prosecutor asked him why he appended his signature when he did not write the statement on the affidavit.
"Knowing Chiyangwa, we know very well he is well-resourced and I also considered his position in Zanu PF as a central committee member," Matoka replied.
He also denied handing the document over to the police, but instead, implicated Chiyangwa.
The trial was stopped after Kamambo's lawyer advocate Tawanda Zhuwarara indicated to the court that his client needed to travel to South Africa for a medical procedure.
Makwande asked to be furnished with evidence that Kamambo was, indeed, travelling for medical reasons by end of day yesterday after which the trial would be postponed to between May 24 and 27.
She, however, warned that if there was no evidence supplied, the trial would continue today.
After the court proceedings, the police then arrested Matoka and took him to Harare Central Police Station.
Follow Desmond on Twitter @DChingarande1