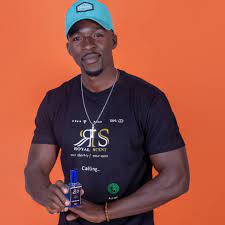 BY KIMBERLY KARIATI
AWARD-WINNING choreographer Kudakwashe Simon Makaza says  the art of dancing is not well appreciated locally, resulting in dancers not being paid properly.
Speaking to NewsDay Life & Style Makaza says he has managed to make a breakthrough in the profession through dedication and determination.
"The art of choreographing is not taken seriously in Zimbabwe as most dancers are underrated and poorly-paid, especially at the beginning of their careers. However, those aspiring to make it should realise that nothing comes easy in life," he said.
"It is the duty of dancers to gradually establish their careers to reach intended goals. It has not been easy to make a breakthrough, but I have managed through dedication and determination and choreography enables me to put food on my table."
The Chitungwiza bred Makaza said he has become a respected person in society, rubbing shoulders with the most talented artists and high profile choreographers.
"I was born a dancer, but growing up I did not even know that I had this talent. I was part of a bridal team in 2011. As soon I discovered that I could actually be a professional dancer I then started training with my mentor Zorro Nhira," he said.
"The likes of John Cole and Zorro Nhira have brought a positive influence in my career and life. I have also worked with groups such as Colenation team and Super Star dance last year.  When I look at myself I do not believe how I have managed to do so well."
Makaza, who turned to professional dancing in 2014 said his accomplishments in the dance world have motivated him to start building his legacy to inspire upcoming choreographers.
"I have choreographed for many companies like OK, Munhenzva Bus Company, Jet Store and Puma Service Station. I have also participated at the Cape Town festival in 2017 and won the Most Creative Dancer award," he said.
"In 2015 I was awarded the Dancer of the Year award at Midlands State University and early this year I won the Best Choreographer Award at Zimbabwe Made It Social Media Dance Competitions."
Makaza said he still has a lot to offer to the industry.
"My main aim is to become an international recognised choreographer living to inspire the upcoming talent in Zimbabwe. I want to build a legacy of my brand, KudaTheChoreographer which will be a testimony of my achievements," he said.
"I have established myself as a businessman owning a clothing shop in the Central Business District which has brought me a sustainable income."
Follow Kimberly on Twitter@lizellekimkari